Welcome back!  As you may know, my goal is to educate and excite you about all that Goodwill does for our community and what it can possibly do for you and/or your business.  If this is the first blog you have read in this series, please feel free to see how it all got started from my first entry here.
This week I would like to tell you about a business vertical at Horizon Goodwill Industries that has been growing quickly.  Staffing services!  For the past several years Horizon Goodwill has been providing contracted temporary labor placements and over the past several months, business has grown!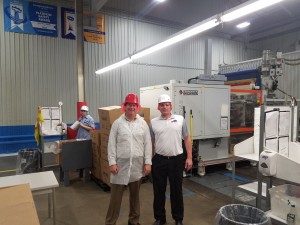 If you are a business owner, you know that the recruitment, hiring, and retention of your direct labor staff takes substantial resources.  And with unemployment as a near all-time low, it is more of a challenge than ever for business owners and operational managers to keep these costs under control.
What's the solution?  Contract with us as your temporary staffing partner!  Workforce development is at the heart of what we do.  We have a robust range of supports available to the people we place including case managers that provide support, continuing education opportunities, free computer literacy classes, and job specific skills training.  These various tools all work in tandem to ensure that the individuals we send your way succeed for you, for us, for themselves, and for your business.
Thanks for reading!  Please feel free to contact me with questions or comments regarding the blog or what our Business Services division can do for you!  bmarks@goodwill-hgi.org