Welcome to the Horizon Goodwill Careers page!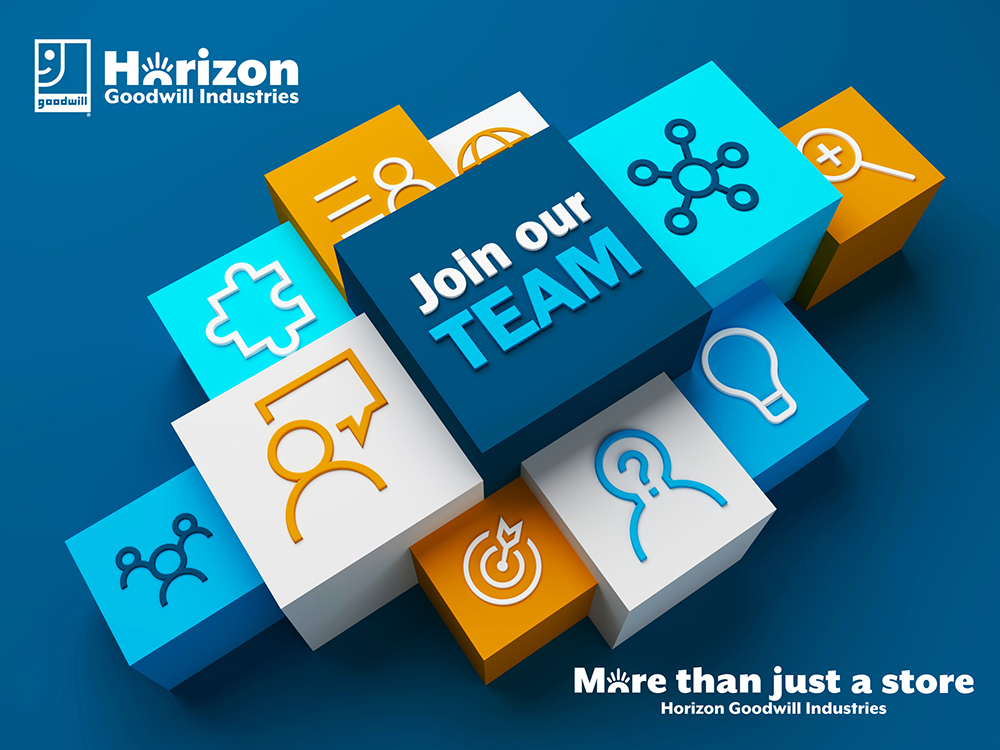 Horizon Goodwill Industries (HGI) is a future-focused, nonprofit workforce development organization headquartered in Hagerstown, MD, responsible for serving communities in 17 counties across MD, PA, WV, and VA. Operating numerous social enterprises and human services programs, HGI helps thousands of individuals each year pursue economic mobility through its mission of removing barriers and creating opportunities for meaningful and sustainable employment. Through this work, Goodwill is committed to advancing equitable opportunities for employment and environmental, social, and economic sustainability. HGI employs over 550 individuals in full-time and part-time positions throughout our service territory.
HGI's mission is: Removing Barriers, Creating Opportunities.
Our agency's operating divisions, such as Business Solutions, Mission Services, Donated Goods-Retail Operations, and Administration Services, offer several career tracks. These career tracks include Human Services, Retail Operations, Custodial Services, Case Management, Vocational Training, Production/Processing, Mailroom Operations, and Administration.
We offer a competitive benefits package including employer-paid health insurance, a 401(k) retirement plan with company match, training, and professional development opportunities. In addition, we are an equal opportunity and E-Verify employer. We operate a drug-free workplace; all job offers are contingent upon completing a criminal background check and drug test. Additional pre-employment conditions may apply.
Ultimately, candidates who come to work for Goodwill become part of a living mission-based environment and are encouraged to help set the cultural tone of the organization as it strives to achieve successful outcomes daily. Each position helps fulfill the agency's tagline, "We Believe in the Power of Work."