What a great day we had with United Way's Summer Learn and Lead (SLL) students!  The group learned how donations to Goodwill turn into training for someone who needs a job.  The students couldn't believe the millions of pounds of "stuff" that is donated to Goodwill ev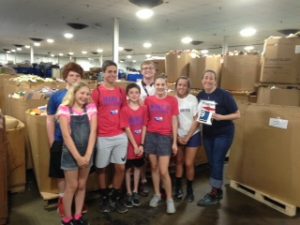 ery year.  From clothes and shoes to lamps and laptops, they walked through warehouse after warehouse watching people move, sort, hang, tag, and recycle things that otherwise would be thrown away.   Re-purposing and recycling a donation does two things – saves the donation from the landfill AND helps the person recycling it train for a job.
The students had a chance to hear personal stories, like Keyshawn's (below right), about how Goodwill's employment and educational programs along with our thrift, contract and commercial businesses increase an individual's confidence, their ability to navigate change and their overall employability.
They visited our Job Connection and Resource Center.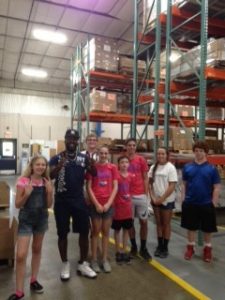 Services offered here include:
Individualized case management
Use of Goodwill's computer lab
Job or career development
Free interview clothes from Goodwill's Dress to Impress Career Closet
Personal needs assessment
Connections to community resources
After the tour, the students participated in a leadership training component we developed for this summer's cohort.  Building on earlier work the students did to understand their personalities and learning/leading styles, we shared tools to help the students with critical thinking and conflict resolution – the same tools Goodwill teaches to the job seekers and individuals in our paid work training program.
We are glad to be a partner with United Way of Washington County a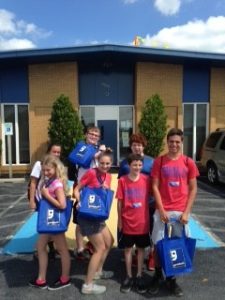 nd the SLL Program.  Lessons learned by these students are being put to practical use and demonstrated on projects hosted by other local nonprofits like Boys & Girls Club and the YMCA.
Horizon Goodwill is dedicated to #puttingpeopletowork.  Your donations allow us to offer free job training and job seeking programs to individuals in our communities who want to work but struggle to find it!  To schedule a tour or learn more, please visit our Website.  And, make sure to follow us on Facebook and Twitter.