Welcome back!  In this entry, I will be discussing a partner that may be a part of your upcoming Memorial Day weekend plans!  In this entry I will cover what Horizon Goodwill does for Cunningham Falls State Park!
Ever since I was a kid,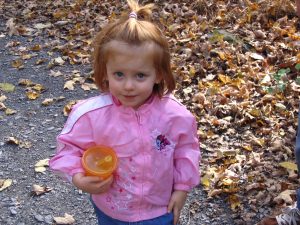 my parents would take me to Cunningham Falls each summer.  I loved hiking, camping, learning about nature, and taking in the sites.  We created memories that have lasted a lifetime and this is where I truly began to develop a love of the Great Outdoors.  Now I am grown and I take my own kids to the Cunningham Falls each year.  I can see in their eyes that it is helping to teach them a love of nature, the same way it taught me.
When I was a kid, it was all about the waterfall.  Now Hunting Creek Lake has turned into quite a tourist attraction as well!  There are lots of water sports to take part in as well as simply relaxing on the beach.  Camping has also increased in popularity and the network of trails and other draws to the park have grown as well.  With thousands of visitors flocking to Cunningham Falls each weekend from all over our region and beyond, keeping the area clean and creating a great impression is a challenge!
Horizon Goodwill Industries is proud to be partnered with Cunningham Falls and to provide janitorial services to the campground Bath Houses as well as the building facilities located at Hunting Creek Lake.  Although the setting is rustic, visitors expect a high level of cleanliness when they are at this facility.  We are proud to deliver!
Our clients love the work opportunities that this contract provides and they take great pride in fulfilling it.  They are much more than janitors.  They are trusted ambassadors of the facility and we look forward to continuing the relationship for many, many years to come!
My goal is to educate and excite you about all that Goodwill does for our community and what it can possibly do for you and/or your business!  If this is the first blog you have read in this series, please feel free to see how it all got started from my first entry here.
Thanks for reading!  Please feel free to contact me with questions or comments regarding the blog or what our Business Services division can do for you!