Welcome back!  As you may know, my goal is to educate and excite you about all that Goodwill does for our community and what it can possibly do for you and/or your business.  If this is the first blog you have read in this series, please feel free to see how it all got started from my first entry here.
If you have lived in Washington County for a while, there is a good chance that you are familiar with this week's featured business partner, Hagerstown Bookbinding and Printing Company (HBP).  HBP has been around since 1903 and is now one of the largest independent printing companies in the Mid-Atlantic region.  What you may not know is that since the late 1980's, they have partnered with Horizon Goodwill Industries.
The relationship was initially formed when Horizon Goodwill began doing subcontracting work for HBP.   Since it's inception, it has blossomed into a much more robust partnership.  In today's environment we have full time HBP personnel working at our corporate facility in our warehouse area.  They work alongside our clients who assist HBP with their fulfillment work.  The larger the demand and scope of the project, the more hours our clients are able to work.  This symbiotic supply chain solution benefits both organizations and we are thrilled to have this partnership!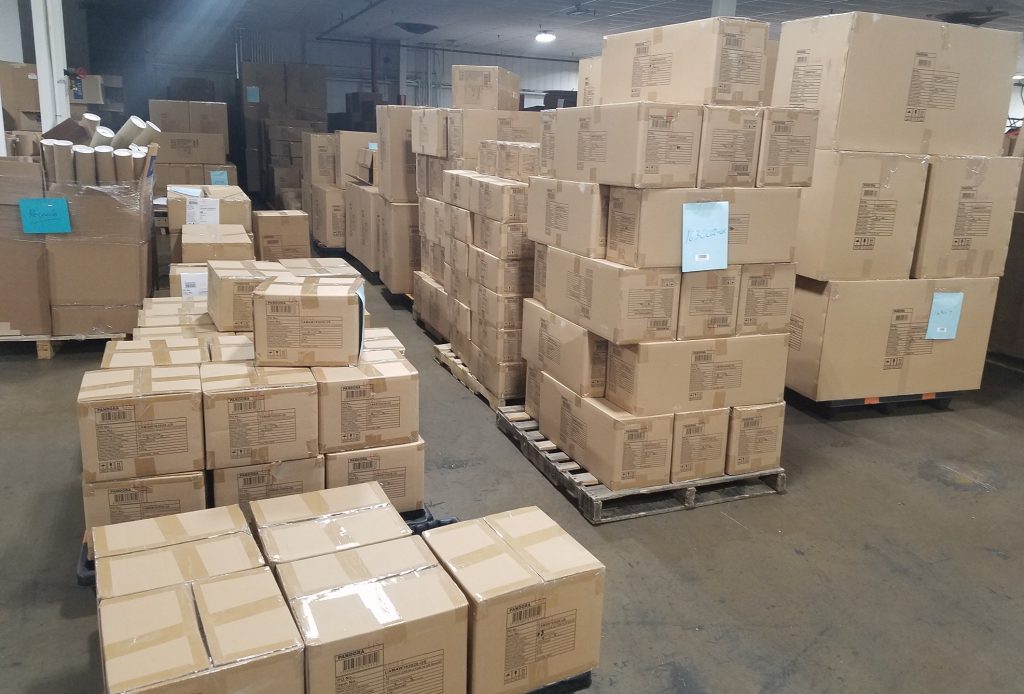 Our clients work on assembling (a.k.a. kitting) packages that will go out to a variety of HBP's customers.  This type of work requires close attention to detail and gives our clients experience working as part of a larger assembly line type team.  The Holiday season is obviously a big push in retail and our staff if gearing up for what looks to be another great year assisting HBP with this work!  The jobs created here are a great proving ground for our clients and gives them a paycheck along the way.
There is also an additional group that helps get these packages prepared for final shipment to HBP's end customers.  Working alongside the HBP staff gives our clients a feel for open market competitive employment.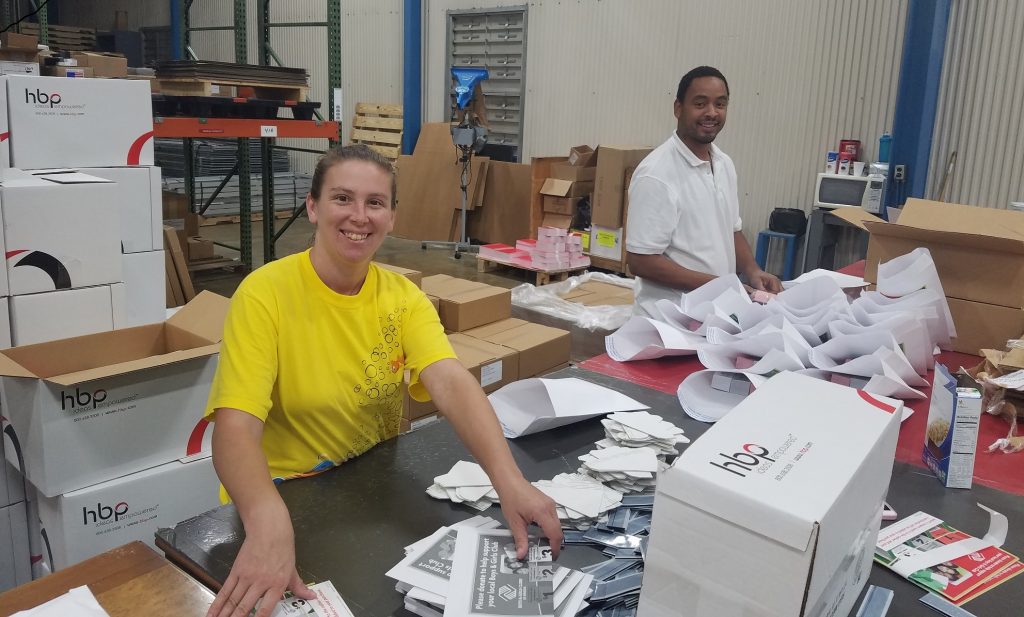 They work very well together and have created a great bond.  Horizon Goodwill employee Katie Harrell really likes the work experience and stated, "We work together and laugh together.  We are like family out here, not just a team."
Thanks for reading!  Please feel free to contact me with questions or comments regarding the blog or what our Business Services division can do for you!  bmarks@goodwill-hgi.org