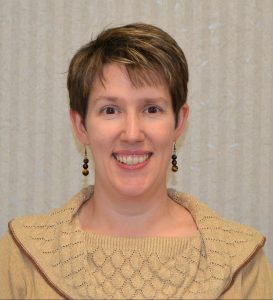 Horizon Goodwill Industries is pleased to announce that Sharon Ahrens has joined the organization as Director of Accounting and Finance. Ahrens is based in the Corporate Offices in Hagerstown, MD.
Ahrens comes to Horizon Goodwill Industries with 13 years' experience in both the non-profit and public sectors where she worked to develop, upgrade, and implement systems to improve efficiencies. She also brings expertise based on industry best practices and is skilled in creating collaborative cross-functional partnerships. In her role at Horizon Goodwill Industries, Ahrens is responsible for the organization's fiscal health.
"As a lifelong admirer and supporter of Horizon Goodwill Industries, I am honored to join the entire team as we work toward achieving our mission of removing employment barriers and creating opportunities for the people we serve," said Ahrens.
Ahrens graduated from Shepherd University with her Bachelor's degree in Accounting and Business Administration. She is licensed in West Virginia as a Certified Public Accountant and she belongs to the West Virginia Society of CPA's. She lives in Hedgesville, WV with her family.
Please join us in welcoming Sharon Ahrens to the Leadership Team at Horizon Goodwill Industries.