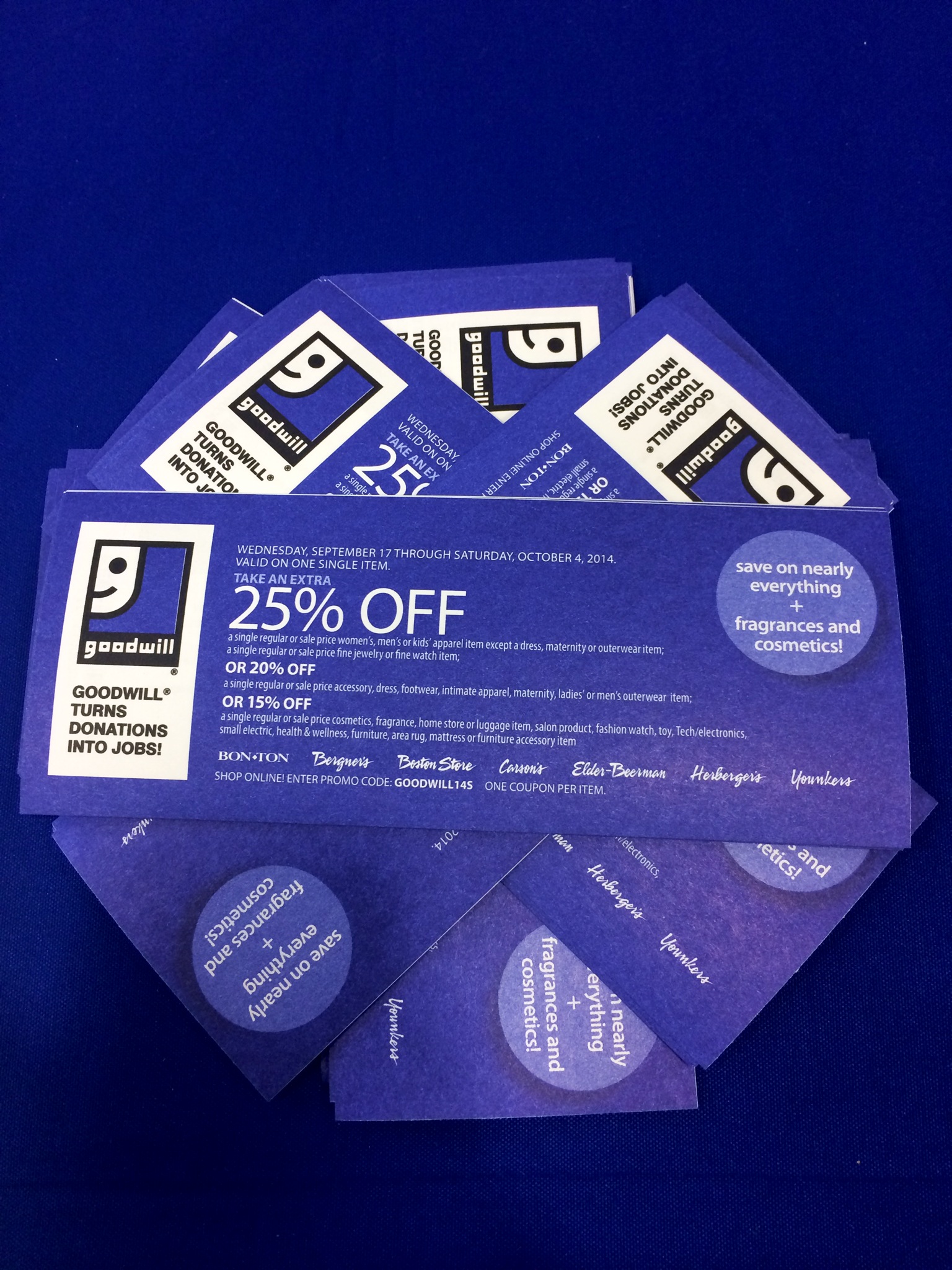 Dateline 1994
Sony revolutionized gaming with the introduction of the Playstation.
Major League Baseball cancelled the season due to a player's strike.
The first version of web browser Netscape Navigator was released…and more than likely you had no idea how to use it!
A little company named Amazon.com was launched.
Lisa Marie Presley married The King of Pop Michael Jackson
And……..
The Bon-Ton teams up with Goodwill Industries® for the very first Semi-Annual Sale!
Was it really that long ago? How has this amazing partnership grown to become one of the nation's most highly anticipated shopping events of the year?
From September 17th through October 4th, you bring in your unwanted clothing and textiles to The Bon-Ton in Hagerstown & La Vale , MD or Martinsburg, WV and not only receive premium coupons on a wide variety of articles and accessories, you can also help provide valuable job training for people in search of employment.
What exactly is a "premium coupon" you ask? As a heartfelt "thank you" for donating your unwanted clothing, linens and textiles, The Bon-Ton will provide you with valuable discounts of up to 25% off new purchases! These coupons offer more value than traditional Bon-Ton coupons and are nearly exclusion free! If you've been waiting for the right time to purchase that new winter coat, or have had your eye on that designer fragrance, now's the time to indulge without the guilt of breaking the bank!
You really don't have anything to donate but still would love to get a hold of some of those coupons? No problem! All shoppers can make a $5.00 donation to Goodwill and receive the exact same incredible discounts!
As an extra bonus, don't forget to visit MillonActsofGoodwill.com for your opportunity to spin our prize wheel. You just might win a $100 Bon-Ton gift card or even become our Grand Prize Winner of a $1,000 in store shopping spree!
There's More Than One Way To Help
Interested in volunteering your time? Simply contact us here or call Deb at 301.733.7330 ext. 1613. Horizon Goodwill is always grateful to our volunteers!
You can make a difference in your local community! Take part in our Semi-Annual Sale either by donating or volunteering. Help your friends and neighbors gain valuable job skills and improve their future….and yours!