It's pronounced "why-O-ah" – the Workforce Innovation and Opportunity Act or WIOA for short.  So, you know how to say it, but what exactly is it?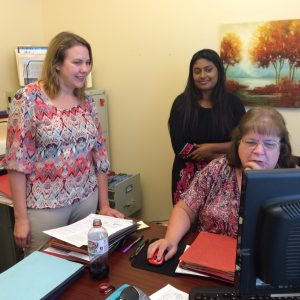 Well, the very formal description is that WIOA was created to allow for the investment of federal money in workforce activities that reduce welfare dependency and increase economic self-sufficiency as a result of 1) increasing employment, employability, retention and earnings of participants in the programs and by 2) increasing attainment of recognized credentials by participants enrolled.
Phew! That's a ton of words. So, I asked our Horizon Goodwill WIOA Team what they have to say about it?  Turns out — a lot!
First, there is 3 important things the Team wants you to know about WIOA programs and services:
They help individuals receive training and find employment in high-demand ("and really cool") occupations.
They improve access to opportunities for people who are facing barriers to employment, specifically facing disabilities, economic disadvantages, and/or job loss due to company closing or layoff.
They emphasize pursuing and obtaining post-secondary education and other credentials as a way of improving career prospects for the long-term.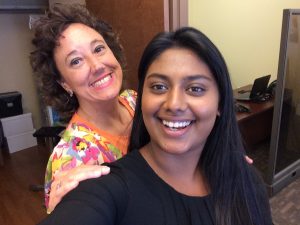 Teri Bartnicki says that being a part of the WIOA Team, facilitating these three important things….well, it's what "fuels her passion for serving others in building and strengthening a community." Teri was recently promoted to Program Coordinator for the Winchester and Luray Workforce Centers after 2 years managing administration and the resource center.  (Congratulations Teri!)
The Team wanted to share the types of fantastic and effective career services that WIOA provides.  These services include:
Customized job search and placement assistance, including career counseling
Labor market info identifying vacancies, skills necessary and important trends in the local, regional, and national job markets
Personalized assessment of your skills and needs
Follow up services after you get the job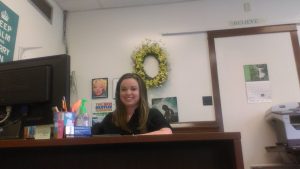 They also want you to know that individuals can qualify based on household income to receive training services that provide industry recognized credentials where you live.  Following training, you are assisted with finding a job in that field. Training services include:
Occupational skills training, skills upgrading, & on the job training
Pre-apprenticeship & apprenticeship training
Personalized academic & career preparation for training
In limited cases, help with transportation & child care so you can attend training
Career and training services are offered at Virginia Workforce Centers and Satellite Offices.  In partnership with the Shenandoah Valley Workforce Development Board and Goodwill of the Valleys (out of Roanoke), our Goodwill manages programs in the Counties of Fredrick, Page, Shenandoah, Warren and the City of Winchester.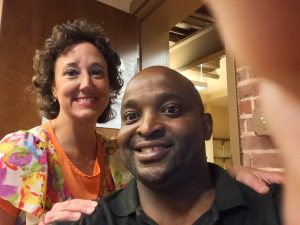 No matter how you pronounce it, WIOA and the Goodwill WIOA Team drive our mission of "Removing Barriers and Creating Opportunities", helping over 1,000 people every year realize and achieve their fullest potential.
For more information on the WIOA programs in the Winchester and Luray Workforce Centers, e-mail tbartnicki@valleyworkforce or call (540) 545-4146.  You can also learn more at at www.valleyworkforce.com