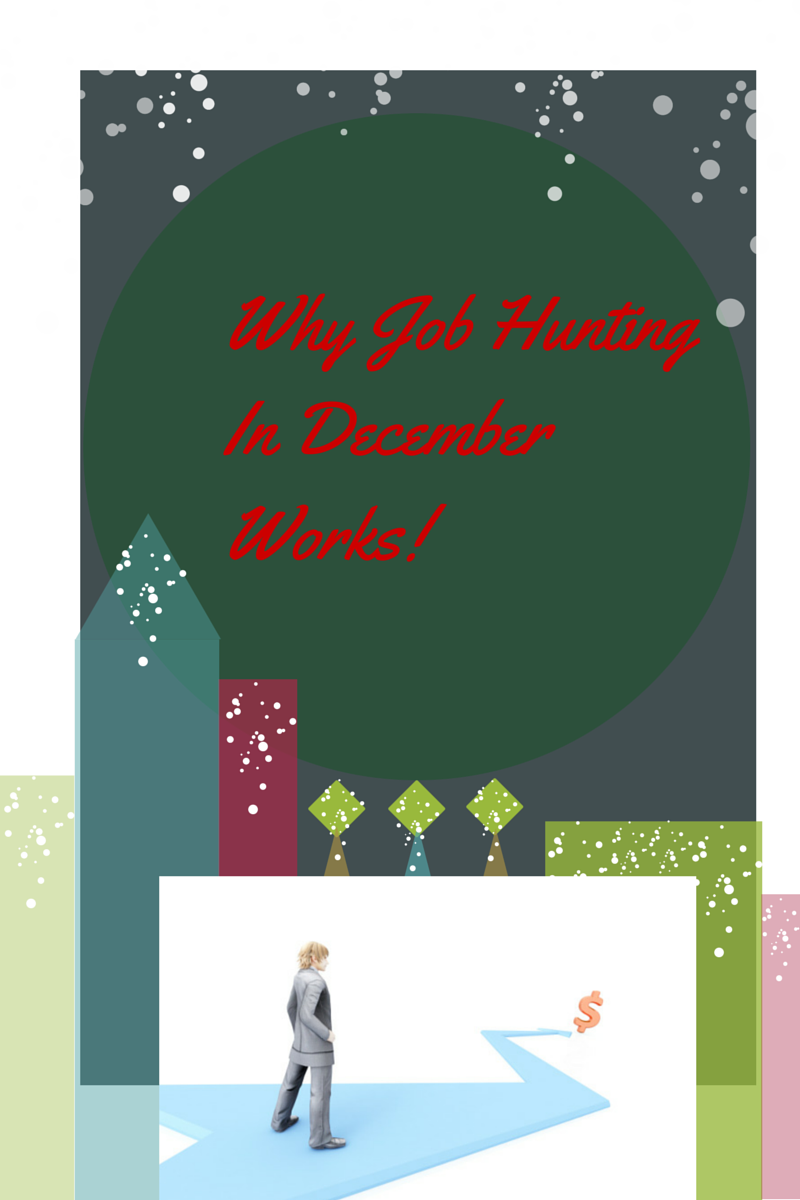 It's funny how the Holiday Season seems to lose its luster when you're unemployed. As shoppers bustle through stores and websites searching for that perfect gift, you wish you could feel secure and warm like the rest of your friends, family and neighbors, instead, feeling nothing but pressure with each passing day. If you could only land that ideal job you know everything in your life will improve…but it's so difficult. Here's a little known fact—you do have a job, a very important one, in fact! Want to know what it is?
Your Job Is Finding A Job
When you're actively seeking gainful employment, you can't take a day off, let alone the entire month of December! Horizon Goodwill is here to help.
Four Big Reasons Job Hunting In December Works
1.) No One Wants To Look For Work During The Holiday Season…Which Is Why You Should!
One of the last things anyone wants to do during the days and weeks leading up to the holidays is actively look for a job, but not you, you're different! Even though it's December, the business world keeps turning, which means there are openings out there. While other jobseekers sit passively, feeling applications and resumes are pointless during this time of year, you're aggressively looking at all opportunities.
In December the amount of job openings remains the same, possibly even increasing, while the number of qualified applicants decrease. Simply put, the job market is less crowded, which means your odds of securing an interview improves tremendously.
2.) Unannounced Openings For The Following Year May Have Just Been Created
Ask any Human Resources Manager, hiring department head or business decision maker and they will concur—planning for their upcoming New Year strategy will often require hiring new employees. When your resume or application arrives on their desk in December, it could be considered perfect timing. They need to fill a position and there is a qualified candidate ready and eager to get started!
3.) Even Employers Get Into The Holiday Spirit
Employers are people, too! They get the "warm and fuzzies" during the holidays just like everyone else. Following up your application submittal with a phone call during this period can spark a very friendly conversation, peppered with warm wishes and Season's Greetings. Although interviews may not be scheduled until after January 1st, it's quite likely the employer will remember your name and your cordial telephone demeanor, especially if you close your conversation with a heartfelt thank you and a Happy New Year.
4.) What Searching For Work In December Says About You
Every business wants to hire diligent, dedicated, hard-working employees. As you continue your job search undeterred by the holidays, you are sending a very important message about your work ethic: when you have a job to do, regardless of the time of year, you're going to do it! Often, just the simple fact that you are ambitious and persistent enough to pursue employment during the holiday season will set you apart from the rest of the pack.
It's all about standing out from the competition. Once the holidays have come and gone, all of those jobseekers that took December off will be ramping up once again. But you….you were smart…you continued your job hunt, never losing steam.
Horizon Goodwill is able to help provide you with valuable job training, empowering you to find gainful employment. This program is funded primarily through donations of clothing, furniture, household sundries and other miscellaneous items sold at all local Goodwill stores. If you're interested in learning more about this incredible program, please complete this convenient online application.
Now you're prepared to take advantage of the job opportunities that are just waiting to be filled by a hard working individual such as yourself! Brew some coffee, or hot chocolate if you prefer, proofread that resume and get to work on your job—finding the perfect career for 2015!