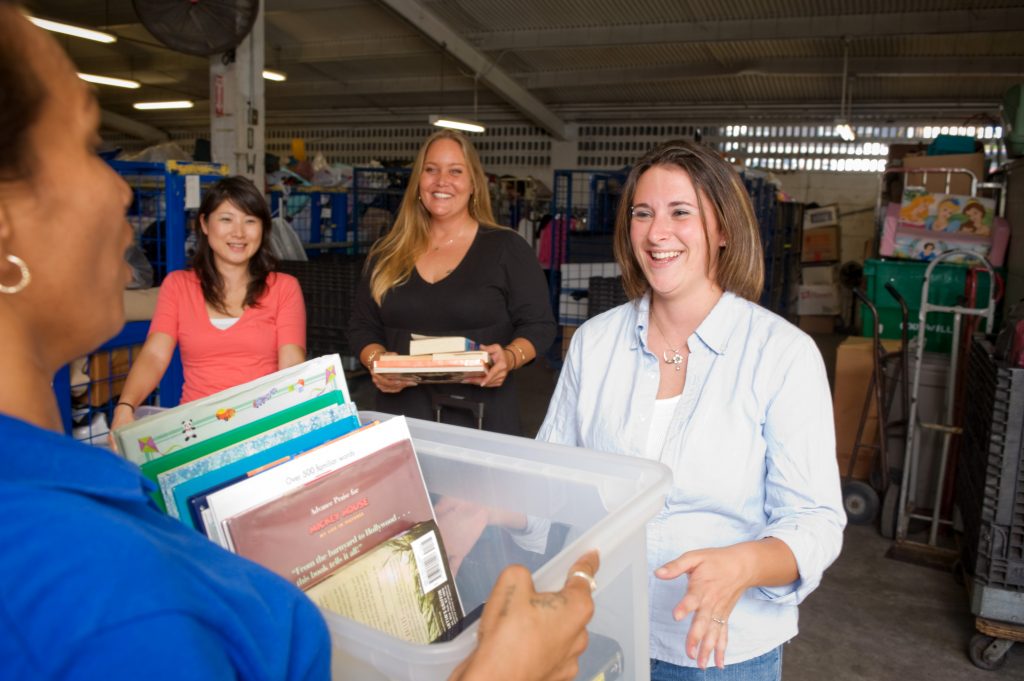 When you pull into a Horizon Goodwill Industries donation center with your gently used clothing and household items, you are giving those items a second chance. Items sold in our stores become newfound treasures for Goodwill shoppers. Through the donation cycle, items find new purpose. A donated lamp can help light someone's way and a pair of unwanted gloves can give someone a helping hand.
Of every dollar generated by Horizon Goodwill Industries, an average of 90 cents goes into job training programs for our clientele to become gainfully employed and contributing members of society. There are currently 16 retail stores in the four-state area with two additional stores planned. We'll gladly accept your donations at any of our stores, the attended donation center in Hagerstown, or by home pick-up (restrictions apply) and give you a receipt for tax purposes. To help make your donation a smooth and easy process, here is a list of clean, usable items we currently accept. 
Accessories in good condition
Shoes, belts, handbags and briefcases
Hats, gloves, scarves and ties
Jewelry
Linens & Textiles, clean and stain free
Bedspreads, blankets, sheets and towels
Curtains and draperies
Small area and throw rugs
Decorative and throw pillows not used for sleeping
Housewares, in good and working condition
Dishes, glassware and silverware
Cookware, baskets, tins, Rubbermaid, Tupperware and other storage containers
Pictures, frames and knick-knacks
Art and antiques
Office and school supplies
Medical aids such as walkers, shower seats, wheelchairs and crutches
Electronics, in working condition and with all parts
Radios, stereo systems, MP3 players, VCRs and DVD players
Small appliances
Lawn equipment
Furniture, clean and in good, sellable condition
Sofas, loveseats, chairs, recliners, desks, kitchen furniture and ottomans
Coffee tables, side tables, dining sets and China cabinets
Credenzas, bookshelves and nightstands
Computers & Computer Equipment
All makes and models of computers, any condition
Computer peripherals such as keyboards, speakers, external hard drives, etc.
Books, CDs, DVDs, & Records
Sports & Exercise Equipment
Bicycles, golf clubs and tennis racquets
Treadmills, stationary bikes, ab rollers, etc.
Toys
All items including baby equipment must be CPSC approved
Dolls, stuffed animals, toys, sealed games and puzzles
Cars, Boats, Recreational Vehicles, Trucks & Motorcycles
This is only a partial list of items we accept. For more details about what we will not accept and drop-off locations near you, click here.