If you would have told me when I was a kid, that selling water would be a multi-billion dollar industry, I would have never believed it.  Although the water that came out of my parent's garden hose did not have a fancy marketing campaign or Alpine Spring purity claims, it still seemed to do the trick.  Times have changed…   People are more discerning than ever and with over $60 billion in worldwide sales, it is big business. https://www.banthebottle.net/bottled-water-facts/
It is also a huge waste that has a global environmental impact.   The amount of oil used in bottle production exceeds 17 million barrels annually and that does not even include the transportation!  And the cost to the consumer?!?! If you get the recommended 8 glasses a day, you would have a tab of around $1,400 annually, compared to about $0.50 coming from your tap water! http://www.statisticbrain.com/bottled-water-statistics/
Horizon Goodwill recently decided to ditch our bottled water delivery service and go with an inline, filtered, hydration station at all of the administrative facilities across our entire territory.  In addition to being the "green" choice, our organization will realize a significant cost savings through this program, in addition to producing great tasting water!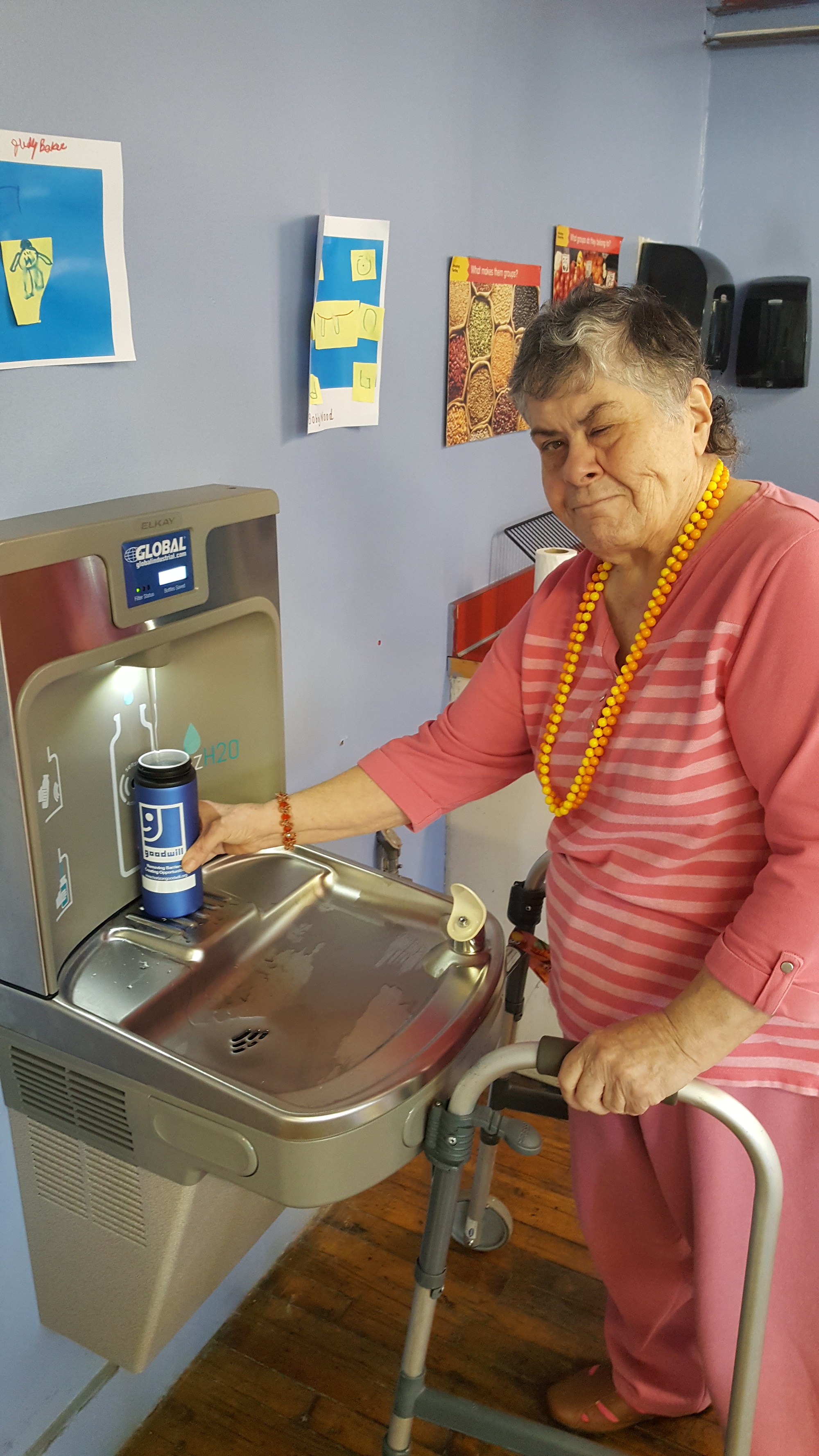 All of this is great news, but there is an additional benefit for our clients arising form the machines ease of use.  Our old system was they typical 5 gallon water cooler.  This required two hands to operate and the liability of lifting and replacing heavy 5 gallon jugs.  This filling station requires no lifting.  It has a sensor that knows when a bottle is in place which allows for single handed operation.  This is a huge plus for those of our clients with mobility restrictions or other physical barriers that struggled with our old system.  All current staff were issued an aluminum water bottle with our logo and mission statement stamped on it.  There is even a space to write your name!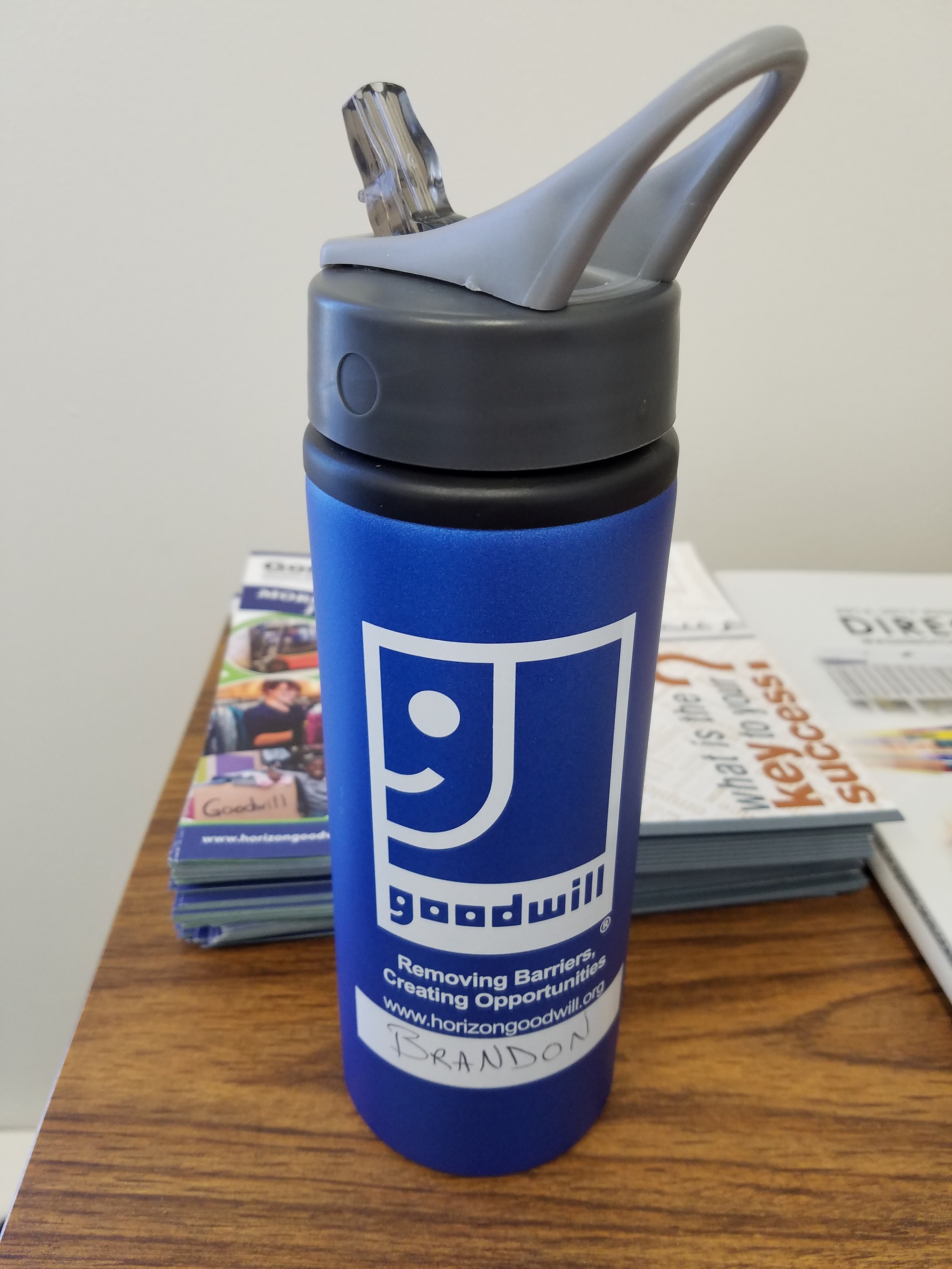 This system incorporates a display that keeps a running count of how many disposable water bottles we have saved. Within the first 10 days, we saved over 500 disposable water bottles.  At this pace, we are on track to save over 18,000 within the first year!  Saving money, being Eco-friendly and removing barriers for our clients.  Who knew something as simple as installing a water station could do so much for an organization!