Overcoming Ex-Offenders' Barriers to Finding Employment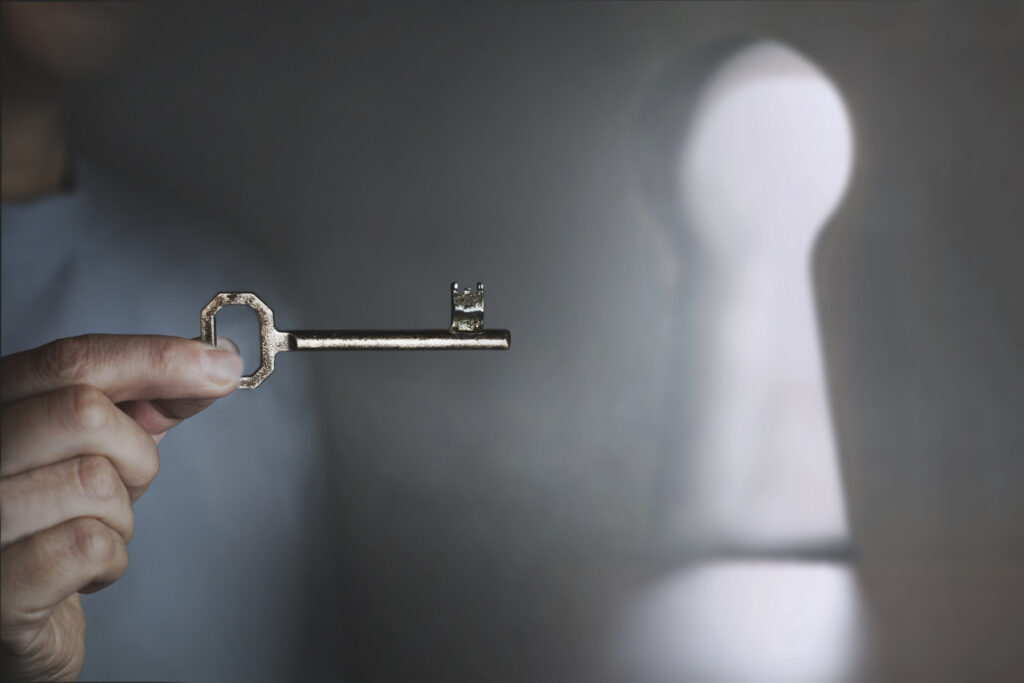 by Lucille Adams, guest author*
A criminal record carries four "Cs" that can hamper your ability to find work, earn a living and even rent a house. The dreaded four Cs are the "criminal consequences of a criminal charge."
These overreaching repercussions can cause lingering frustrations that don't simply go away. A criminal record is a red flag that waves blatantly in front of the eyes of employers as they go through your personal information during your interview.
A recent report by RAND Corporation, a non-profit think tank, showed that as of 2022, 64% of unemployed Americans have criminal records.
People with criminal records face challenging barriers, especially in employment. According to a study conducted by the Prison Policy Initiative, the unemployment rate is about 27%, even higher than the unemployment rate in the United States during the Great Depression.
In addition, the chance of being called back for an interview is decreased by 50% for white applicants and 72% for African American applicants.
It is a known fact that finding employment can be taxing, especially for people who were formerly incarcerated. This article provides former felons with tips to help them find employment and lists the jobs they could qualify for.
Everyone deserves a second chance and finding employment can be challenging for former felons. However, it is essential to allow all people to reform themselves as better people and citizens of the community.
In line with Horizon Goodwill and Goodwill Industries' mission of removing barriers and creating employment opportunities, may this article serve as your inspiration and guidance.
The organization hopes that people dealing with homelessness can find shelter and that the unemployed, including ex-offenders, can successfully re-enter the workforce.
You may have an inmate friend or family who is up for parole. Parole boards may consider letters of support from family and friends as evidence that the prisoner should be granted parole. If you want to see sample letters of support for inmates, read more here.
Tips for People With Criminal Records to Find Employment
The Clean Slate Initiative reports that nine out of ten employers conduct background checks on prospective employees.
The Clean Slate is a bipartisan policy that aims to help people with criminal records get jobs by updating and expanding the process by which people can clear their records if they stay crime-free.        Bipartisan public policies look for solutions to problems by bringing together the best ideas for both parties.
Here are some strategies you can apply when looking for a job:
Have your criminal records deleted if possible. You may be able to get your record erased like it never happened, depending on your charges and the state in which you were convicted.
Prepare appropriately for your interview. Preparing for your interview is essential because your preparation can show your determination to get the job.
You can think about the questions you might be asked during the interview and how you would answer them. Writing out your answers can help you clarify your thoughts.
Ask for letters of recommendation from your previous employers. Reach out to people in positions who can attest to your skills and character.
Ensure your resume is updated and highlights the skills you have acquired. When you apply for a job, tailor your resume to highlight your skills and experience relevant to the position. Create a clean, structured format so that it is easy to read.
Use the Work Opportunity Tax Credit (WOTC) program. The Work Opportunity Tax Credit offers businesses a tax credit for hiring individuals who have faced barriers to employment.
Employers may be eligible for a tax credit if they hire an individual who is WOTC targeted group.
Find training opportunities with recruitment companies. Ex-offenders often encounter difficulties when looking for educational opportunities to find a job, but don't lose hope. Many options are available if you are dedicated to finding the right program.
Be truthful about your past. One thing you must never do is lie about your past or criminal record.
When you apply for a job, your employers may ask about your references, including your parole or probation officers. It is best to let them know from the start to avoid problems in the future.
Search for employers who are willing to hire people with criminal records. Seek out companies and jobs with second chances or are open for hire.
Find something positive to talk about. If you have a criminal record, the interviewer will likely ask about your past offenses.
Before the interview, think of ways to talk about what you have learned and how it will benefit your future employer.
 Don't give up, and persevere in starting over. If you find yourself unemployed, ensuring your resume shows employers you have the skills needed for a new position is crucial.
If you're willing to go above and beyond for your employer, it can be a good way to show that commitment.
What Jobs Are Available to Ex-convicts?
Although finding employment as an ex-convict is hard, employment for felons is often found in construction, food service, and rehabilitation counseling. Following the tips above, a little determination and the right attitude can help you find a well-paying job.
With that said, here are some available jobs for ex-felons. These jobs pay well, too, which is a plus when you're trying to rebuild your new life after your release from prison.
Network support administrator: Network support specialists are often the first people contacted when a computer malfunctions. They also install computer software and troubleshoot various types of networks if they are down. The hourly pay is around $25 to $45 an hour.
Wielding: Many convicted felons have found welding rewarding. The average welder earns around $41,380 annually, but you could make less if you have little experience.
Computer programmer: These programmers write the code that makes new software possible. They also test and correct the code to ensure the software works as intended. The hourly pay for a computer programmer is around $35 to $60 an hour.
Carpenter: Felons wishing to find a well-paying job often choose carpentry. The median annual salary for this career is $46,509, and the job outlook is average. You can choose this career path if you want a career that offers stability and advancement opportunities.
Truck driver: The rise in online shopping has created a growing demand for truck drivers.
Commercial truck driving is often stressful, contributing to the high turnover rate. But the turnover rate is good for you because there are always opportunities to get behind the wheel. The average annual wage is $43,690.
Most employers will hesitate to interview or hire former felons, but they still have a chance. An excellent resume and cover letter are still vital to creating an image of professionalism and trustworthiness.
Make an effort to make and prepare for a job interview by researching the company beforehand and coming up with the questions you can ask in the interview.
*Lucille Adams is a researcher and writer in the area of personal and business financial management. Her core focus is covering sound, conservative cash flow and investing strategies that unlock long-term value for small business owners, entrepreneurs, families, and retirees.