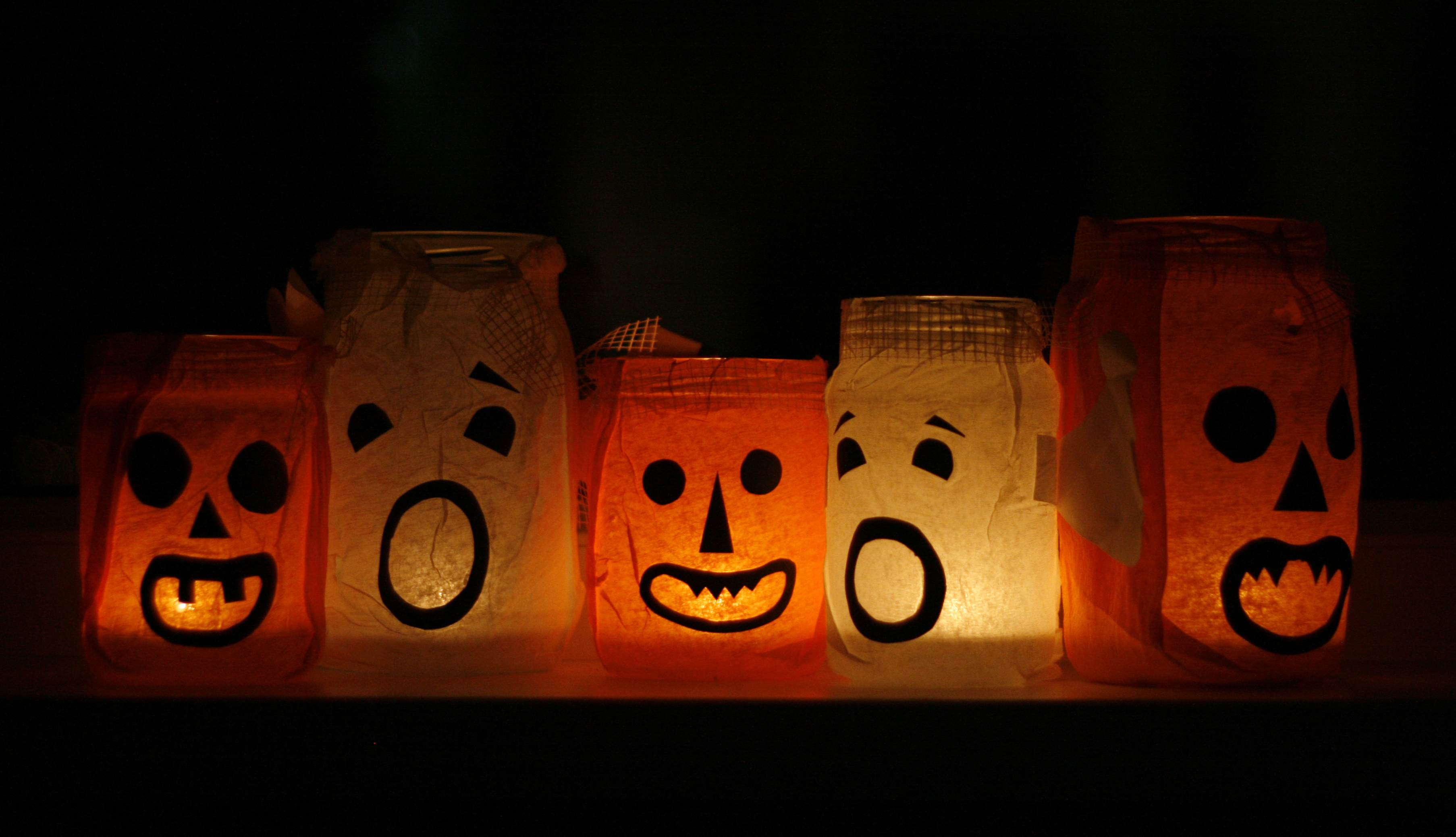 As the father of four, it used to be really difficult for me to justify splurging on expensive costumes for the kids. Imagine the wails of terror when I would suggest that we rotate last season's costumes among the family in order to stretch our budget a bit further. I can still hear my wife; her eerie voice, like nails on a blackboard, "You're crazy if you think the boys are going to share costumes each year. And Kaitlyn's only four, she definitely is not going to Trick or Treat as a zombie!"
Well, I'm relieved to say the boys are in college now, all training for their future careers, hopefully learning the value of a hard earned dollar— which leaves only my aforementioned daughter to celebrate all that candy collecting on Halloween. This past weekend my wife asked if I could take Kaitlyn to the specialty store to pick out her costume.
Walking through the front doors I let out a blood curdling scream when an enormous electronic spider scurried near my feet. As a father, nothing is worse than seeing your little girl roll her eyes in embarrassment! I wish I could say our trip to the Halloween megastore got but better, but it only got scarier.
As we searched for a "vampire cheerleader" costume (don't ask, I couldn't even begin to explain) I started to feel a sense of dread. Imagine the true terror of your seven-year-old throwing items needed for her "best costume" ever into the shopping cart, and we hadn't even made it to clothing section yet. With every set of fake teeth and tube of fake blood that went into the buggy, my own blood ran cold. When my internal calculator said we had reached $40.00, I had to muster the courage to speak up.
Don't Let The Price Of Your Child's Halloween Costume Scare You
"Kaitlyn, this is getting a bit nuts! It's a Halloween costume! Sorry, but we're not spending this much on all of this crazy stuff."
"Come on, Daddy, it's just one time a year! Didn't you like to dress up when you were little?"
Several little girls who seemed to be around my daughter's age surrounded us, grabbing a variety of princess gowns and clown costumes much to the despair of their exasperated parents.
"Well….actually, I guess I did." She looked at me perplexed, put her $80.00 cheerleader costume in the cart and asked, "What happened? Why did you stop?"
Her innocent question really made me stop and think—why was I now such a Halloween grouch? "You see, when I was growing up, it was fun to make your own costume. None of my friends, or anyone from school for that matter, ever dressed up as the exact same thing. In fact, the kid with the most unique Halloween get-up even won a prize."
Her questioning eyes now as large as saucers. "Really? Did you ever win?"
"Sure, a bunch of times! I remember when I was in middle school I went as a skeleton cowboy, it was way cool!"
She looked at the pile of overpriced, expensive stuff in our cart. "When was the last time you dressed up for Halloween?"
"Wow, must've been over thirty years ago…why?"
She asked sheepishly, "Do you miss it?"
I discovered at that moment that I really did miss it. "Actually, yeah Katilyn, I do. But, if I was going to dress up this year, I can tell you it wouldn't be in one of these pre-made, expensive things that everyone gets. I would want to make my own costume. Something totally unique, that no one else would ever be able to dream up!"
"Like what, Daddy?"
I started to feel a bit nostalgic. I knew what I had to do.
"Kaitlyn, baby, I have an idea! Do you trust me?" She nodded enthusiastically. "What if I told you we could get the most original costumes ever, all while helping other people, would you think that's cool?" She smiled as her head continued to bob up and down. "Ok, help me put this stuff from the cart back. We're going to the Goodwill Store, I'll share my idea on the ride over!"
Find Your Totally Unique Halloween Costume At Horizon Goodwill
Entering our local Goodwill, I had just finished explaining my amazing Halloween idea to my totally-down-with-it little girl. "This is going to be so cool! But we don't have a dog…"
"Relax, Kaitlyn, I have a plan, I just hope your mom goes along with it! Now, let's find what we need."
We scoured the entire store and found literally everything we needed:
For Kaitlyn
A purple mini-dress, matching platform boots and a green scarf.
For Missy
An orange sweater & red skirt.
For Me
A white polo shirt, baggy blue pants (which I think actually used to be mine…), and a wide orange tie.
Total Price For All 3 Costumes?
$21.42
Now, I can't wait for Halloween! I have plans on decorating Missy's mini-van blue and green while driving around the neighborhood Halloween night collecting candy and solving mysteries! I think I've also convinced Corey, our oldest, to visit us the weekend of the 31st with his dog Marshall. I just have to find a green t-shirt and a pair of baggy pants for him to wear, and he can't shave for at least a week, can't forget that!
Make sure you stop back next week for a very special, sinisterly spooky article just in time for Halloween!
Oh, I almost forgot! Can you guess who my family will be dressing as this Halloween?? Let us know in the comments section below!