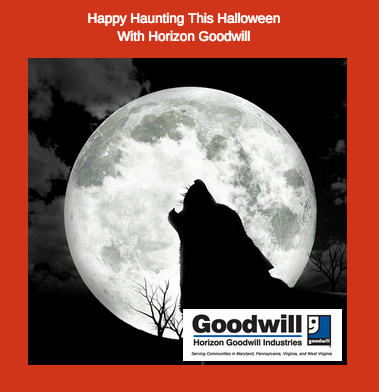 Hello again! Are you getting excited as I am for Halloween? I don't know if it's just the chilly weather, the changing of the leaves or the fact that baseball playoffs are in full swing—maybe it's a combination of all the above. But there is one other thing about October that I was always find myself looking forward to. Since I was in Junior High I always deemed October Scary Movie Month. It's a special time of year when I take over the film watching schedule for my family. I go out and purchase a variety of spooky movies, some that Kaitlyn can watch (we just went to see Hotel Transylvania 2…for the third time) and others that Missy and I can only enjoy long after our little princess has retired for the evening. What I enjoy most about this self-appointed duty is hunting for DVDs and, on rare occasions, even VHS tapes of sinister tales that neither I nor my wife have watched before. That's a pretty tall order, as anyone who knows me understands I'm an avid movie fan and there's not much I haven't seen.
Every year I start my "haunt" in late August, seeking movies at garage sales, online and via that popular streaming service you're probably a member of as well. But do you want in on a little secret? All of those avenues can't hold a flickering candle on an ominous windy night when compared to this one very special place. A resource that never lets me down, always loaded with video surprises that never breaks the budget. And the coolest part about this place…every time I go it's a different experience! You guessed it—Horizon Goodwill!
Horizon Goodwill Is Your One Stop Shop For Everything Halloween—Especially Movies!
My tastes in Halloween movies run from one extreme to the other. I can enjoy some classic Hitchcock one minute, then shift gears and find myself rooting for the survivors of a zombie apocalypse. My wife, on the other hand, tends to like her scary movies a little tamer…or so I thought.
Last Friday I visited every Horizon Goodwill store in the area, and was ecstatic with my purchases. But somehow I knew Missy wasn't going to share my enthusiasm. "All right, John, let's see what you found on your Horizon Goodwill shopping spree", she announced from the back deck. Proudly I handed her my bag of booty, expecting her to be quite pleased with the wimpy selection.
"The Three Stooges Meet Frankenstein? Mega Shark Vs. Crocosaurus? Abbot & Costello Meet Dracula? What's up with all this? It sounds like the undercard for a lame boxing match!" She handed the bag back to me. "Miss, I know a couple of these are a bit…classic…but The Three Stooges, come on!"
"You mean to tell me these are the scariest movies Horizon Goodwill has to offer?" she replied.  "Well, no, but I didn't want you to get all freaked out like last year when we watched that one Stephen King movie, remember?" I shouldn't have reminded her…I got the stare…then I knew it was coming. "I wasn't scared! I told you that cat that came back to life just reminded me of the one I had when I was growing up! Come on, get the keys! We're going to the Horizon Goodwill store and I'm picking the movies!"
Off we went and I have to admit, I was really impressed by what my wife selected. Even though I had seen each of the three movies she chose, I didn't complain, as they were a bit creepier than what I had expected from her. Seems she's getting a bit braver as the years go on!
As we were at the register she tugged on my shirt, smiled and nodded towards the girl's clothing section. There was a precocious young lady with her mother apparently piecing together her Halloween costume, just like Kaitlyn did last week when she wanted to Be Your Own Monster. On the way home Missy suggested that we should host a Halloween party this year. That actually sounded pretty cool, as last year we were invited to a neighbor's Halloween get-together at the last minute. "Sounds good. Let's do it", I said. Looking straight ahead she replied "And I know just where I'm getting my costume!"