FREE Books for Kids 0-18 Every Friday from August 18 until September 8!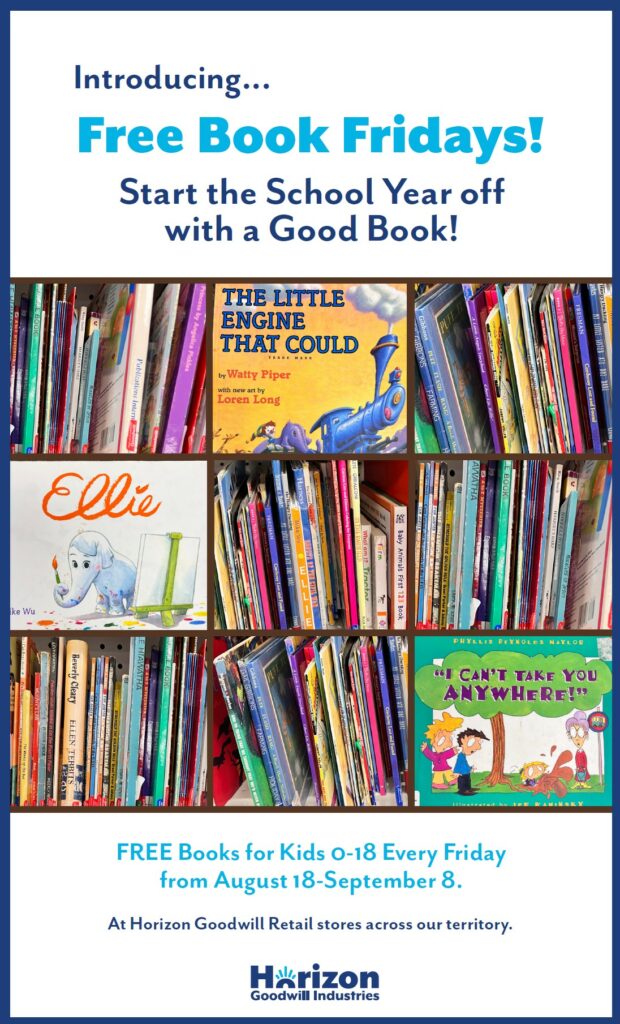 Horizon Goodwill Industries is excited to announce the launch of Free Book Friday! Horizon Goodwill is here to help your kids find their new favorite book!
Each Friday, children ages 0-18 can pick out an age-appropriate book at their favorite Horizon Goodwill Store, bring it to the register to receive a receipt (no additional purchases are necessary), and enjoy! This promotion will run from August 18 until Friday, September 8.
Children must be present to receive a free book and are limited to one book per child, one store on Friday only.
At Horizon Goodwill Retail stores across our territory (Allegany, Garrett, Washington Counties in Maryland, Fulton and Franklin Counties in Pennsylvania, Frederick, Clarke, Warren, Shenandoah, and Page Counties in Virginia, and Hardy, Grant, Hampshire, Mineral, Morgan, Berkeley, and Jefferson Counties in West Virginia).