Unless you've been under a rock for a year, you've probably noticed everything is getting expensive these days. We're all paying more for food, gas, rent, and utilities– inflation is rearing its ugly head again and hitting us where it hurts. The one good thing about these tight times is that it often makes us rethink our priorities.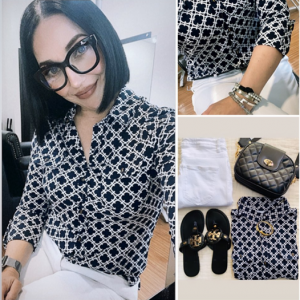 Do we really need that certain brand of hummus that only the fancy organic grocery store carries? Maybe it's time to try and make it ourselves.
Do we really need to fill the SUV with a full tank? Maybe it's time to carpool with a neighbor or walk a bit more where you can.
The same rethinking goes for the items we need for everyday living– things like clothes, housewares, entertainment, and decor. And saving money on lightly used items to help the earth is where Goodwill has been excelling for years.
If you want to find some good summer reads, I guarantee it'll be cheaper to find a paperback copy at Goodwill than ordering online, or downloading the audio version. That way you can get your beach day books without breaking the bank.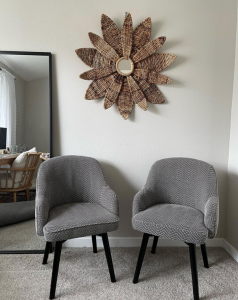 Find yourself ready for a spring home refresh? Goodwill's got you– for a fraction of those online housewares websites. You'll help the earth, too by preventing all the plastic packaging, supply-chain delays, and the fuel it would've taken to transport it to you.  And I promise you, you'll be surprised by what you find at your local Goodwill since I promise you, you're not the only one in spring-refresh mode. And if you're up for a little paint or reupholstery work, a little elbow grease goes a long way!
Still not convinced?
Well, some of you might be going back to offices soon, as things start to pivot back to normal, but I've got $10 that says most of your old career wear isn't too comfy anymore. Goodwill to the rescue – with lots of great office lewks with prices that won't make you miss the days of working in your pajamas.  (Pssst! Carpool into work for that extra Earth Day bonus – and save money and the Earth – twice!)
Let's hope that the inflation rates go down soon, but in the meantime, pick up some Earth Day-friendly habits that can continue to save you –and the Earth, no matter what the stock market does.
by: Jenna Pfueller