Donation Pick Ups and ReSupply
Horizon Goodwill has a large territory, and we do not have the ability to pick up items across all 17 counties and four states. So, to help with getting your donations to us, Horizon Goodwill Industries partners with a hauling company called ReSupply. They are a third-party service that can pick up donations or trash. They do charge a fee to go to your home or business to pick up your items. They bring the items acceptable for donation to our closest store and then can take the trash to the local landfill. Currently, ReSupply is only servicing the Washington County area.
We do have the ability to pick up items in Washington County, MD, and Berkeley County, WV. Contact David in our Transportation at 301-733-7330 x1644 or dstephens@goodwill-hgi.org. He will let you know if we can help.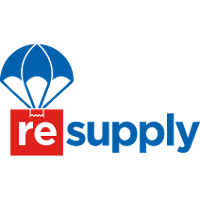 Some guidelines for ReSupply:
Items picked up within 48 hours
Can pick up from multiple floors
Can disassemble furniture
Items of ANY condition picked up
ReSupply DOES charge a fee to cover its operating costs. Horizon Goodwill DOES NOT receive any part of the fee.