Your unused vehicle has tax deduction written all over it!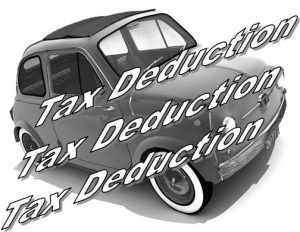 Car donations made to Horizon Goodwill Industries benefit individuals with barriers to employment. All vehicle donations to Horizon Goodwill Industries are tax deductible and benefit local programs that provide services to individuals who want to work but have disabilities or other barriers to employment. Here's how the vehicle donation process works:
Step 1: Contact us. Click here to fill out our online car donation form, or call WADE Auctions at 1-888-KARS-789 (527-7789) and designate your donation to Horizon Goodwill Industries. 
Step 2: Schedule the vehicle pickup. Once we have your donation information, one of our towing companies will contact you to schedule a date and time to pick up your vehicle, free of charge. The towing company will also pick up the clean and clear title and keys. For Maryland vehicles, we also need a copy of the Security Interest Filing, if applicable.
Step 3: Receive your IRS Tax Deduction receipt. Once Goodwill is in possession of your donated vehicle and title, we'll mail your IRS tax-deductible donation receipt within 30 days of the donation. Please note: Your tax deduction is equal to the gross proceeds received from the sale of the vehicle or $500, whichever is greater. For vehicles that sell for more than $500, Goodwill will provide written confirmation of the sale price within 30 days, giving you the opportunity to deduct up to that amount.
To donate your vehicle to Horizon Goodwill Industries today, call us toll-free at 1-888-KARS-789 (527-7789).