by Christopher Six, Media Marketing Assistant
For someone with special needs, it is all too easy to get lost in the public school system, but with the assistance of some local organizations and Goodwill, 18-year-old Matthew Walters has found his future wide open in his new position at Horizon Goodwill's Lavale, MD location.
Just a short time ago, that future seemed much bleaker.
"Anger, and all that, they got my older brother in trouble and got me in trouble," Matthew explained. But it also ushered in some much-needed change in his life.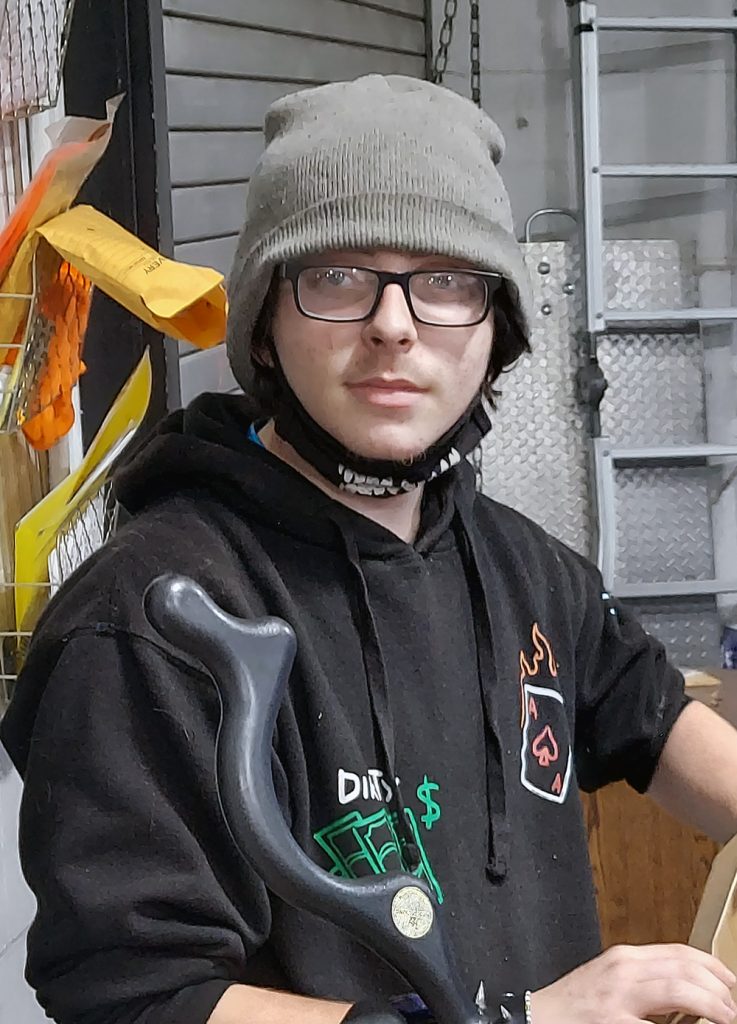 "That was my sixth-grade year," he continued. "I went to a school called the Jefferson, and they helped me control it."
The Jefferson School at Finan, where he earned his high school diploma, is operated by the Towson-based nonprofit Sheppard Pratt Health System. The Jefferson School at Finan is a school for emotionally troubled children. Sheppard Pratt operates 33 psychiatric programs for children, adolescents, and adults in Maryland and Northern Virginia.
From elementary to high school, Matthew said he attended 13 different schools. The average enrollment at The Jefferson School is approximately 33 students, according to the Cumberland Times-News. Thus, allowing students like Matthew to receive the attention they need. There he had access to a doctor, and a therapist to see when he needed one.
After choosing not to return to his old school, The Jefferson School,  helped him gain access to The Maryland Division of Rehabilitation Services, or DORS is an agency of the Maryland State Department of Education offering programs and services to promote employment, economic self-sufficiency, and independence to people with disabilities. It includes both a public vocational rehabilitation program and Disability Determination Services. Through that program, he received his high school diploma.
Living at home, Matthew worked a series of odd jobs around his neighborhood and worked for a time with his father as a roofer. Ultimately, thanks to an uncle who worked at a Goodwill warehouse, Matthew reached out for an opportunity.
"I started out scanning books there. Then they had me go into sorting through stuff they sent out to the stores," he explains. "Or they had me going through clothes, to make sure they are good to send out."
Matthew knew he was learning valuable skills, but in his short time there he was learning specific skills that he could use at the Cumberland store. His first week of employment has seen him in processing but chipping in as needed.
"I'm processing, but if they have short staff out here to put things out, they have me do it," he said, adding he enjoys the work.
The work has Matthew feeling stronger and capable of finding a good job and a life-long career. And he's already got a car.
"I do, but I don't get my license and all that. I got the car, but I can't drive it yet."
In February, he plans to get his learning permit.
He may only have one week on the job, but he's made a big impression.
"He's done a great job, we're very proud of him," said Horizon Goodwill Industries Job Coach Lori Joy, "Ever since day one, every time I went back to check on him. He's good. I talked to him, he listens, he's great."