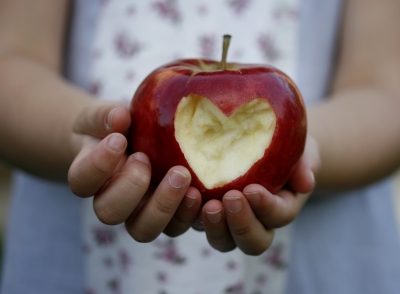 Each year, about 600,000 people die from heart disease in the U.S. Throughout the month of February, Horizon Goodwill Industries invites our shoppers and donors to join millions of people across the country in supporting American Heart Month. As part of the initiative, the American Heart Association encourages everyone to commit to a healthier lifestyle and help spread the message that heart disease is a huge risk for many people, especially women. Here are a few ways you can celebrate American Heart Month with the help of Horizon Goodwill Industries.
Go Red! On the first Friday in February every year, National Wear Red Day raises awareness about heart disease being the No. 1 killer of women. Help show your support and spread awareness on Feb. 7 for National Wear Red Day. Join the movement by shopping any of our Horizon Goodwill locations for red gear — shirts, dresses, scarves and more — to sport your support. You can also donate to the movement here.
Walk Instead of Driving. Physical activity can help you maintain a healthy weight while lowering your cholesterol and blood pressure. The American Heart Association recommends 30 minutes of moderate exercise per day. Instead of jumping in your car to visit your local Goodwill® store, call up a friend and walk there together. Walking is enjoyable, free, easy, and a good, social exercise. Plus, you'll have plenty of awesome finds waiting for you at our stores for motivation.
Plan for Prevention. The best way to help reduce your risk of heart disease is by leading a heart-healthy lifestyle. In addition to daily exercise to fight off health conditions attributed to obesity, consider quitting smoking, eating foods lower in salt, cholesterol and trans-fat, monitoring your blood pressure and cholesterol, maintaining a healthy weight, and taking your medications as prescribed by your doctor. Be sure to consult with your healthcare professional if you have any questions about how to best take care of your heart.
To learn more about heart disease or make a donation to the American Heart Association in honor of American Heart Month, click here.