Welcome back!  My goal is to educate and excite you about all that Goodwill does for our community and what it can possibly do for you and/or your business!  If this is the first blog you have read in this series, please feel free to see how it all got started from my first entry here.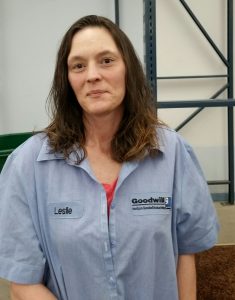 This week's Business Services Employee Spotlight is focused on Leslie Jedowski.  Leslie is a custodial Supervisor in our Cumberland territory.  She wears a lot of hats and is a valuable member of our team.  She supervises our custodial van crew, heads up our "walk off mat" cleaning service, and supervises our custodial contract with ClosetMaid.  She is a busy lady!
Although now her days are filled with various jobs, that was not always the case.  After being unemployed for over 2 years, Leslie came to Horizon Goodwill in 2017 to see if we could assist.  She completed and graduated from our "On-boarding" program were she learned financial skills, computer literacy, soft skills, and resume writing.  Additionally, our team was also able to help with the expungement of an old conviction.  From there, she was ready to work!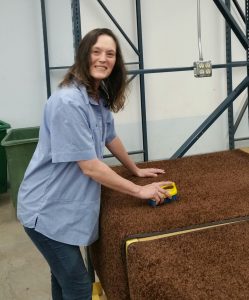 Leslie started out working on our temporary labor contract with Berry Plastics, where she worked her way into a leadership role.  Not long after that, she applied for, and received, her current supervisory position within our custodial division.  When asked what she likes about Goodwill, Leslie said "the program really works if you pay attention and want it to".  What a great testimonial to a great program!  Her supervisor is very happy with Leslie in her new role and said, "Leslie is a real asset to our cleaning crew, she understands the clients and gets along with everyone.  She is a pleasure to work with."
What a turnaround from 2 years of unemployment!  Stories like this are what remind us that our work at Horizon Goodwill truly benefits people and the communities they live in.  It is our passion and we love success stories like this to motivate us moving forward!
Thanks for reading!  Please feel free to contact me with questions or comments regarding the blog or what our Business Services division can do for you!  bmarks@goodwill-hgi.org