Welcome to the Horizon Goodwill Industries company newsletter.
Our Mission is: Removing Barriers, Creating Opportunities.
April 2023                                                                                                             Vol. 1, Edition 10
---

What is Hope?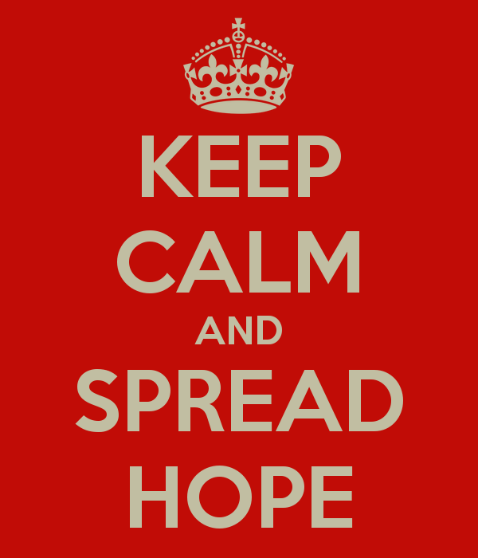 For many people, the coming of spring is a sign of hope after the dark, cold days of winter. But what IS hope exactly?
Often our understanding of hope comes mainly from how it is used in our everyday vocabulary, where it is used to express a vague wish for something good to happen, such as:
"I hope I get a good grade on this test," or "Hopefully, my job interview goes well," etc.
Many don't realize that hope is actually a powerful human trait that positive psychologists and scientists have researched. It is a future-focused belief that tomorrow can be better than today, and I can make it happen.
Within that belief, there are three primary components of hope:
Goals: These are the positive ideas we have for a better tomorrow.
Pathways: These are the strategies and activities you develop to reach your goals.
Agency: The motivation to use your strategies and the confidence that you will succeed in your efforts.
It is important to understand that Hope also recognizes that there will be barriers on the way to achieving your goals and that by relying on your sense of confidence and resilience, you can find alternative pathways if the one you are on gets blocked.
Goodwill's Role
Many individuals seeking assistance from Goodwill are often hopeless or in despair. They are experiencing one or more barriers to obtaining meaningful employment. Most often, they know or want to be employed (the goal, if you will), but they may not see or understand the steps they need to take to get there. It is also possible that they know what they need to do but have failed in the past and, as a result, don't have the motivation or confidence to take the first steps.
Goodwill helps people rebuild their hope. For some, this involves helping them to eliminate barriers and create the pathways needed to obtain employment. For others, this is supporting them along their pathway and acknowledging each small accomplishment along the way to build confidence. Most importantly, our staff is there to hold on to hope for these individuals as they work to get over, under, around, or through barriers they might encounter.
Be a Hope Dealer
There is an old business cliché that states "Hope is not a strategy." I think this is based on our common use of the word hope and not an understanding of the real power of hope. On the contrary, I believe that "Hope is the ONLY strategy" because the cool thing about hope is that it behaves like ripples in a pond; one hopeful individual can inspire hope in another, and the effect grows from there. At HGI, no matter what your position, part of your job is to be a Hope Dealer – supporting, inspiring, and helping others achieve their goals for a better life.
With hope, Dave
---

Introducing Jessica Scott!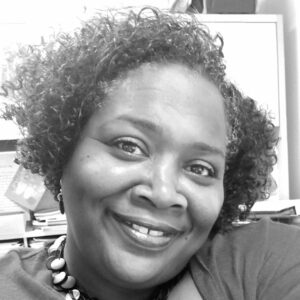 Jessica Scott is the new Associate Director of Housing Services. She has lived in Hagerstown for 30 years but will always be a Jersey Girl, born and raised on the beaches of NJ. She comes to Goodwill with 25 years of nonprofit management experience, the most recent ten years being as the Program Director at Habitat for Humanity. Jessica is a mother of 7 and grandmother of 10. She serves on several local nonprofit boards in her spare time and loves taking road trips with her girlfriends or dancing to some good music. She will provide management support to the housing programs that Goodwill has.
---
YOU are making a difference in the lives of many people. It's the beginning of a new year, but here is your impact through February 2023: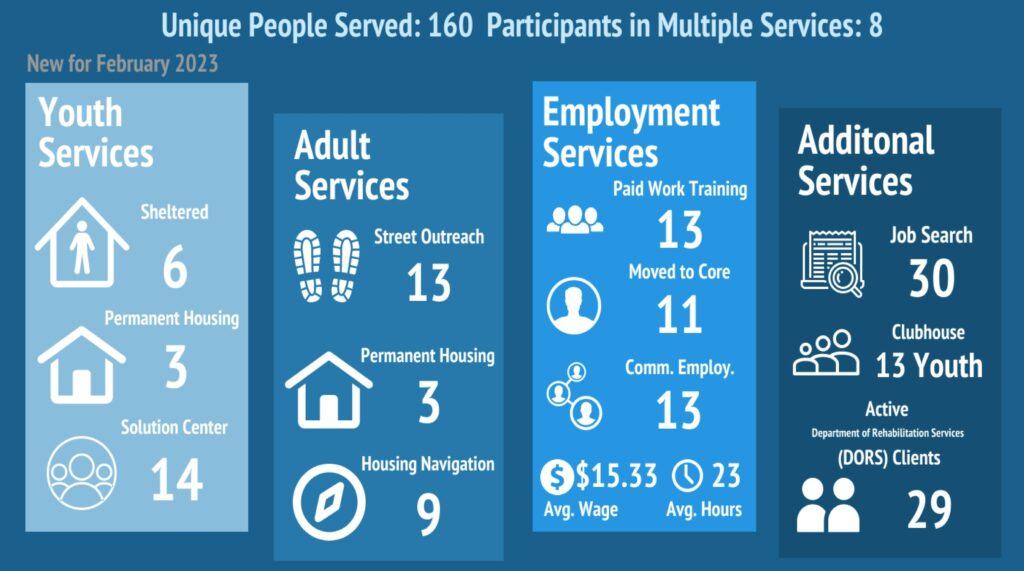 ---

Jeff Green – Maryland Works Awards Nominee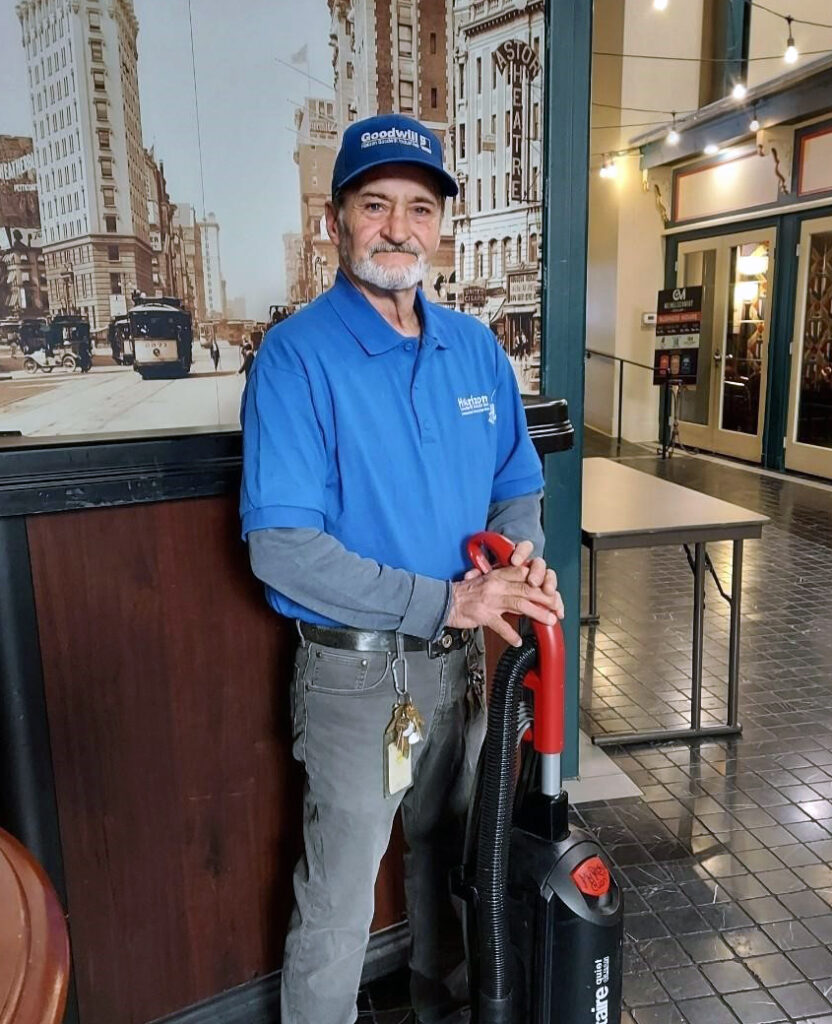 If you work in Hagerstown, you've probably seen Jeff working on the local janitorial team, but you may not know his name. Here is an introduction, a photo, and some background information on why he was nominated for the Maryland Works Award.
Jeff has worked with Horizon Goodwill Industries for 3.5 years and has been an integral part of the success of our Custodial Department ever since. Due to his work ethic and attention to detail, and despite difficulties, Jeff has worked his way up from custodian to become a Crew Leader, which services our Corporate Office, HGI-2, and several Maryland State sites, including the Hagerstown MVA and the DLLR office along with other commercial sites. In addition to his regular shifts, Jeff has taken on extra shifts at Victor Cullen Children's Center and Western Maryland Children's Center.
Jeff is easy-going, pleasant to work with, and a great example of hard work and dedication. He always shows up to work with a smile, and that smile spreads to the whole department. As a veteran, he always wants to keep busy and support others inside and outside Horizon Goodwill. Jeff strives to be the best person he can be and wants to be a positive example of triumph over hardship.
Apart from work, Jeff is an avid movie enthusiast. He is always up for discussing some of his favorite movies between furnishing his newly acquired apartment.
Before Horizon Goodwill employed Jeff, he had struggled with alcohol and drug addiction. He had come to realize; he was not happy with his lifestyle and wanted a change. He was able to get in touch with North Pointe Veterans Home and enter a sobriety program. After focusing on his rehabilitation, he was ready to enter the workforce again. His resource coordinator contacted Horizon Goodwill, where he was hired in 2017 and began working at the Department of Social Services.
Unfortunately, Jeff had difficulty maintaining his sobriety a few years later, and he chose to take a leave of absence to ensure he could maintain his healthy lifestyle. After a small break, he returned to our workforce with renewed energy and the same smile. Since then, he has been promoted to a Crew Leader position and is an essential part of our daily tasks, including the orientation of new employees.
---

Introducing /re-find/ by Goodwill
You may have heard about a new type of store opening on April 14, 2023, in Smithsburg, MD. This store will be unique and similar in style to a boutique. Merchandise previously available at the retail stores and on the e-commerce site (www.shopgoodwill.com) but did not sell, will be given another chance at this stylized location. The name of the store will be /re-find/ by Goodwill. The name plays on the fact that these second-hand items will be given a second chance at being purchased. These items were hand selected for their uniqueness and should appeal to customers.

/ re•find/ by Goodwill
22407 Jefferson Boulevard (the Martins Shopping Center
Smithsburg, MD 21783
Open Weds-Sun 10 AM – 6 PM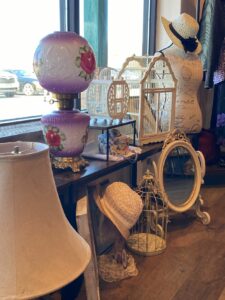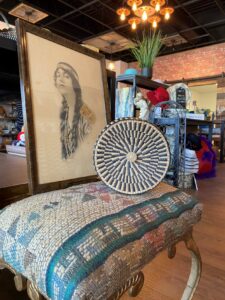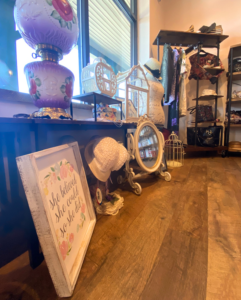 ---

Paying Too Much for Prescriptions? Consider Halo Scrips!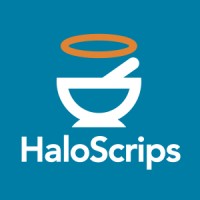 The HaloScrips pharmacy team works with eligible members taking multiple maintenance medications. They provide clinical support and coordination with the prescribing providers to ensure all the medicines work well for the members. Our dedicated pharmacy team is available to patients via video calls, phone support, or text message. What drives significant savings for employers and patients is the ability for us to acquire medication from multiple safe sources and bulk purchase them through our process known as group synchronization. Patients receive all their medication completely free with no shipping cost or added fees every 90 days by mail. Read more about the program by downloading the Halo Scrips flyer.
To begin the process of signing up for Halo Scrips, contact Sachie Stover, Chief Customer Officer, at 800-901-4195 or sachie@haloscrips.com.
As a reminder, utilize "Ask Here" in Paycom ESS (Employee Self-Service) to connect you to a Resource Coordinator. Access our EAP (Employee Assistance Program) on the BHS Portal online or via the app at portal.BHSonline.com Username: Horizon Goodwill or call 800-327-2251.
---
There was no Living Our Values Award winner in March but watch for the Paycom link for the next Living Our Values Award. The nomination survey will be coming later this month!
---
Milestones & New Hires
Congratulations to the following people for reaching a great milestone, and a big 'Welcome' to our newest team members as they begin their journey to their milestones!

Anniversaries
New Hires
Name
Work Location
Years
Name
Hire Date
Selenia Perla
Fort Detrick
1 yr
Kristina Surber
3/13/2023
Jammie Fields
Cumberland UPIP
1 yr
Cassandra Boldman
3/13/2023
Deborah Williams
Martinsburg GSA
1 yr
William Powell
3/13/2023
Elton Austin
HGI-2
1 yr
William Gatton
3/13/2023
Jessyka Schifferle
Stanley Store
1 yr
Nick Walters
3/13/2023
Betsy Schwenninger
LaVale
1 yr
Tracy Bage
3/13/2023
Ashley Piper
Greencastle
1 yr
Barbara Zimmerman
3/13/2023
Rodney Feller
Cumberland UPIP
1 yr
Lucy Donlon
3/13/2023
Tori Harris
Frostburg
1 yr
Kiarra Wilson
3/14/2023
Evelyn Gartner
Winchester
1 yr
John Wathen
3/14/2023
Rhonda Eastman
Burhans Store
1 yr
Whitney Mann
3/14/2023
Loida Garcia
Fort Detrick
1 yr
Sheena Alston
3/14/2023
Misty Shifflett
Winchester
1 yr
Summer Rowney
3/14/2023
Xefan Younker
Sideling Hill
1 yr
Derrick Grimm
3/14/2023
Jennifer Ford
Martinsburg
1 yr
Kyrii Walker
3/14/2023
Kenneth Hollar
HGI-2
1 yr
Misty Jenkins
3/14/2023
Courtney Yaeger
Frostburg
1 yr
Kaelyn Gatrell
3/14/2023
Erin Addison
Charles Town
1 yr
Kiarra Wilson
3/14/2023
Ann Gomez
Cumberland UPIP
1 yr
John Wathen
3/14/2023
Nelson Hartzell
Cumberland UPIP
1 yr
Sarah Foss
3/14/2023
Tekesha Martinez
HGI-2
1 yr
William Zimmerman
3/14/2023
Jo Ann Rogers
Martinsburg
1 yr
Kaelyn Gatrell
3/14/2023
Tyler Black
Corporate Center
2 yrs
Rosa Campos
3/15/2023
Jenifer Guinther
Corporate Center
2 yrs
Lisa Richardson
3/15/2023
Leslie Lundahl
Waynesboro
2 yrs
Judy Kerns
3/16/2023
Joyce Smelser
Front Royal
4 yrs
Dale Gatrell
3/16/2023
Debra Welch
Cumberland UPIP
4 yrs
Riki Wright
3/17/2023
Richard Crane
Winchester
4 yrs
Jonah Hogan
3/17/2023
John Streeter
HGI-2
5 yrs
Destiny Carter
3/17/2023
Brandon Marks
Corporate Center
7 yrs
Carman Cave
3/18/2023
Lori Livingston
HGI-2
8 yrs
Sharai Monninger
3/18/2023
Clausell Brito
Burhans Store
8 yrs
Gabriel Saville
3/20/2023
Lori Joy
Cumberland UPIP
19 yrs
Michael Northcraft
3/20/2023
Harvey Smith
3/20/2023
New Hires
Kassie Salesky
3/20/2023
Name
Hire Date
Lakeisha Bunny
3/20/2023
Danielle Stottlemyer
3/1/2023
Harvey Smith
3/20/2023
Ronald Hoke
3/1/2023
David Powell
3/20/2023
Terrence Major
3/1/2023
Keneatha Pryce
3/21/2023
Michael Chase
3/1/2023
Daniel Bevagna
3/21/2023
Richard Prendergast
3/1/2023
Aubrey Woosley
3/21/2023
Damien Michael
3/1/2023
Damien Garner
3/21/2023
Holly Covalt
3/1/2023
Daniel Durity
3/22/2023
Michelle Olson
3/1/2023
Frank Laredo
3/22/2023
Adesina Rubio
3/1/2023
Andrew Hopkins
3/22/2023
Keith Singleton
3/2/2023
Marcello Whitfield
3/22/2023
Devin Wilder
3/2/2023
Desiree Bohrer
3/22/2023
Kori Ringer
3/2/2023
Daniel Durity
3/22/2023
Christine Bowser
3/2/2023
Frank Laredo
3/22/2023
Devin Wilder
3/2/2023
Amia Dye
3/22/2023
Braelyn Aurell
3/4/2023
Kelly Watson
3/22/2023
Jessica Scott
3/6/2023
Lanette Oates
3/22/2023
Chris Rawlings
3/6/2023
Alexanne Trevorrow
3/23/2023
Daishaun Carroll
3/6/2023
Ethel Eldridge
3/24/2023
Cristie Elkins
3/6/2023
Zachary Bunner
3/24/2023
Tiffany Thacker
3/6/2023
Emmanuel Ihiekaonye
3/24/2023
Jesse Baldridge
3/6/2023
Rondall Jones Jr
3/24/2023
Timothy Kerns
3/6/2023
Katherine Willey
3/24/2023
James Sherman
3/7/2023
Brooke Thomas
3/24/2023
Raheem Timbers
3/7/2023
Michael Carter
3/24/2023
Kimberly Morris
3/7/2023
Angela Johnson
3/24/2023
Michael Cefaratti
3/7/2023
Dominic Cangemi
3/24/2023
James Sherman
3/7/2023
Brooke Rutherford
3/24/2023
Raheem Timbers
3/7/2023
Cherylann Biggerman
3/24/2023
Donald Trumpower Jr
3/8/2023
Sarah Carter
3/25/2023
Robert Rabideau
3/8/2023
Johnathan Gochenour
3/25/2023
De Andre Gooden
3/8/2023
Ashanti Jones
3/26/2023
Shyleer Walker
3/8/2023
Stephanie Rodrigues
3/27/2023
Robert Cosner
3/8/2023
Emily Nichols
3/27/2023
Grace Briggs
3/8/2023
Rondell Chase
3/27/2023
Stephanie Robey
3/8/2023
Daniel Stratton
3/27/2023
Donald Trumpower Jr
3/8/2023
Tammy Bittinger
3/27/2023
Alexa Simpkins
3/9/2023
Haley Custer
3/27/2023
Jaelyn Grant
3/9/2023
Maria Ramos
3/28/2023
Brandon Smith
3/9/2023
Freda Lawrence
3/28/2023
Reba White
3/9/2023
Tammy Mcdaniel
3/28/2023
Ehabsalaheddin Alsharkawi
3/10/2023
Aaron Harris
3/29/2023
Jen Spradlin
3/13/2023
Brittany Leash
3/29/2023
Madukaego Williams-Holliman
3/13/2023
Leah Moorehead
3/29/2023
---
Upcoming Events
April 3: Fives Landis Corporation Donation Collection, Hagerstown, MD
April 4: Antietam Academy Job Fair, Hagerstown, MD
April 12: Project Connect, Cumberland, MD
April 14: /re-find/ by Goodwill Grand Opening, Smithsburg, MD
April 20: Homewood Suites 'Stuff the Truck' Donation Collection, Hagerstown, MD

April 22: Earth Day Celebration, The Institute. Donation Collection, Waynesboro, PA

April 24-30: Shepherd University Student 'Move Out', Donation Collection, Shepherdstown, WV
April 25: Frostburg University Job Fair, Frostburg, MD
April 27: Cut|Cloth|Work, Cumberland, MD
April 29: Town of Williamsport Clean Up, Donation Collection, Williamsport, MD
April 29: Pikeside Methodist Clean Up, Donation Collection, Pikeside, WV
Thank you for reading the Horizon Goodwill Industries newsletter. If you have any exciting news or story suggestions, please get in touch with us at marketing@goodwill-hgi.org.