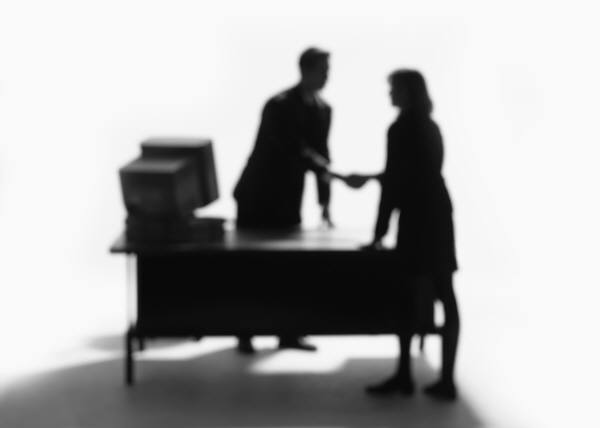 Congratulations! Your resume or application made it passed the initial test, and you're gearing up for a job interview. The goal of an interview is to stand out above your competition as the best candidate for the job. Though interviews are often an intimidating process, being prepared will help calm your nerves and build your confidence. Consider these tips for impressing your potential employer and acing your job interview. 
Dress for success. First impressions make a big difference, so wear professional attire. Casual dress pants and a button-down shirt are acceptable for most positions. Avoid open-toed shoes, sleeveless shirts and flashy accessories. Check your hygiene, remove facial piercings and avoid chewing gum. Greet the employer with a firm handshake and maintain direct eye contact.
Be prepared. Bring a copy of your resume or application and a pad of paper for notes. You don't know the exact questions the employer will ask, but there are a few standards you should expect: Tell me about yourself. What are your strengths and weaknesses? Why are you the right candidate for the job? Practice answering these routine questions with a friend, and be sure to research the company before your interview. This helps prove you're genuinely interested in working there.
Ask questions. It's not just the employer's job to ask you questions — it's also your chance to "interview" the company to see if it's the right fit for you. Ask about the work environment, job responsibilities and hours, but leave talk of benefits and pay at the door.
Stay positive and polite. Say hello, thank you, you're welcome and have a great day. Arrive 10 minutes before your scheduled interview time — NEVER show up late. Don't talk negatively about former employers or your background. Spin any breaks in your personal or work history into positive outlooks on what you learned and how you've grown from the experience.
Follow up. After the interview is the time to remind the employer that you're a strong candidate for the job. Thank you notes pack a lot of "personal punch" and speak highly of your character. Within 24 hours of your interview, send an email or handwritten note thanking the employer for his/her time and expressing again how excited and qualified you are for the job.
For more job training and career tips, click here.