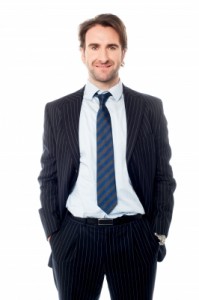 No matter how good you are at your current job, there's always room for improvement. This month, Horizon Goodwill Industries challenges you to work harder and take steps to become a better employee tomorrow than you were today. Here are 10 things you can do to be better at your job this month.
Get Organized. Make a to-do list (and stick with it!), clean up your email, and keep a detailed schedule of meetings and other important deadlines. Don't let papers or assignments sit on your desk for days.
Be professional. Show up to work on time or ten minutes early every day, dress professionally, and avoid goofing off with coworkers. It's important to be friendly and personable at work, but constantly fooling around wastes your time, your employer's time, and your coworkers' time.
Listen carefully. Pay close attention to the details of tasks you're assigned, listen closely to your boss's and coworkers' suggestions, and follow through to exact details.
Stop trying to multitask. According to a Stanford University study, heavy multitaskers have much weaker concentration than those who focused on one or two projects at a time. Tackle your assignments, the top priority first, then move on to the next thing as soon as possible.
Stay positive. Being confident in your work, smiling, and even proper posture can affect your attitude in the workplace. The more positive you are while working, the more positive the impact you will have on your own life and your workplace.
Strengthen your relationship with your boss. Don't only rely on your monthly performance review to exchange feedback with your employer. If your schedule allows, ask to meet with your boss weekly to address issues you're experiencing, ask for feedback and prevent miscommunication in the future.
Be productive outside of work. The more knowledge of your industry you can bring to the workplace, the better. Follow industry leaders on social media, sign up for industry newsletters, or take a computer workshop or training seminar to stay abreast of new skills and opportunities for education.
Cultivate good relationships with coworkers. How you treat and are treated by your coworkers matters. Always treat others with respect and kindness. Avoid associations with coworkers who disrespect or talk unkindly about others. This reflects poorly on you, too.
Be a part of the solution, not the problem. If something is wrong in your workplace, offer a suggestion for a solution. Instead of complaining about what's wrong, be more vocal about how these issues can be improved.
Take breaks. It's important to realize when you need to step away from your desk and take a breather. Working yourself too hard or pushing yourself past exhaustion can cause burnout or make you feel overworked. A short break during the workday or a vacation (if you have the time) can help you relax and recharge.