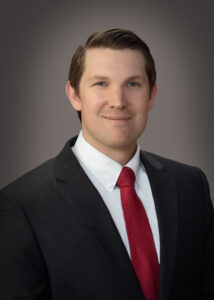 (Hagerstown, Maryland, March 2023) Horizon Goodwill Industries (HGI) recently named Bobby Maguire the new Vice President of People and Culture. 
Bobby brings ten years of professional experience from multiple industries to the organization. In his new role, Bobby will provide strategic leadership for HGI's newly formed People and Culture division, which will consist of the current Human Resources and Training and Development divisions. 
"As a service member in the United States Army, I served to protect American's freedoms. Now as a member of the Leadership team at HGI, I'm excited to be part of a team dedicated to helping people enjoy those freedoms I served to protect." 
Horizon Goodwill's CEO, David Shuster, Ed.D., is pleased to have the final leadership position filled. "We are so excited to have Bobby on board in this role. His service-minded approach to leadership fits our culture well, and his experience developing and executing measurable processes at scale made him the perfect person for this role at HGI." 
Prior to Horizon Goodwill, Bobby worked for NVR Inc. as a Workforce Development Special Projects Manager, where he focused on NVR's talent strategy. This included optimizing the Candidate and Employee Experience, emerging leader development, retention management initiatives, employee engagement, onboarding, and training. 
"People are the lifeblood of any organization. Creating an environment where people enjoy coming to work and having a good experience doing so, shouldn't be the exception to the rule. I'm excited to bring my experience in focusing on continually improving the employee experience to an organization that has such a positive impact on the people living in our communities." 
Bobby Maguire is currently a member at large at Morris Frock American Legion Post 42, is the proud father of two boys, and resides with his lovely wife in Hagerstown.