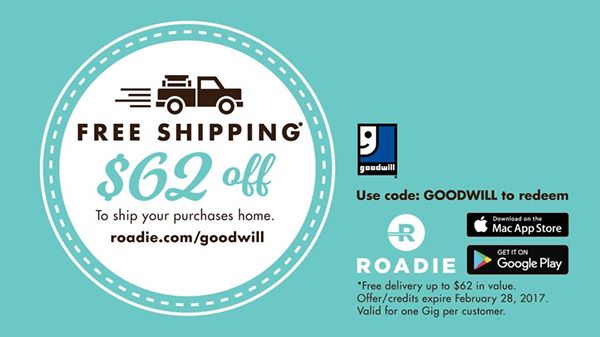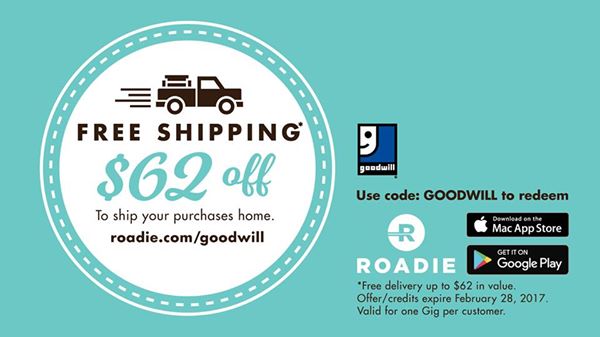 Goodwill and Roadie want to help you clean out your closet for a fresh start in 2017. Find out how to request a free pick up by clicking here!
Here's How It Works:
Tap this link to schedule a FREE* Goodwill® pickup and delivery — we call this creating a Gig.
Tell us where and when you want your donations picked up and delivered. Find the Goodwill® nearest you.
Enter the promo code GOODWILL and post your Gig with "Goodwill" in the Gig name.
Keep notifications on, so you can choose a Driver. Then, the donation will be on its way!
You'll receive an email receipt for your donation within 60 days of delivery.