Welcome to the Horizon Goodwill Industries company newsletter.
Our Mission is: Removing Barriers, Creating Opportunities.
February 2023                                                                                                             Vol. 1, Edition 8
---

Did you know HGI is committed to DEI?
What is "DEI" anyway?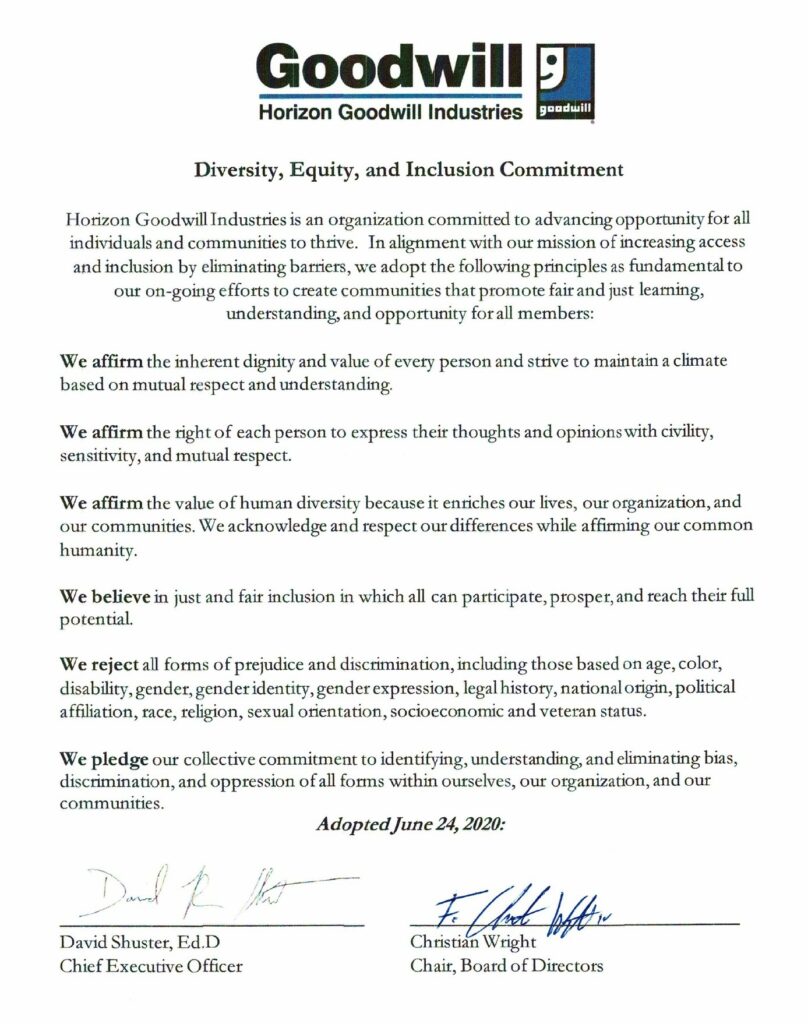 DEI stands for Diversity, Equity, and Inclusion. It refers to creating a workplace culture that values and respects differences among employees (Diversity), promotes fairness and equal access to opportunities and resources (Equity), and ensures that everyone feels valued, included, and able to succeed (Inclusion).
What is our commitment?
Our DEI Commitment is about creating an environment where everyone feels welcomed, respected, and valued, regardless of their race, gender, religion, disability, sexual orientation, age, or any other characteristic that makes them unique. It fosters a culture of understanding, where employees are encouraged to share their experiences and perspectives and all voices are heard and valued.
The values and importance of DEI are central to our mission and also reach far beyond our walls and daily work at HGI. Martin Luther King, Jr. pointed out that:
"Injustice anywhere is a threat to justice everywhere. We are caught in an inescapable network of mutuality, tied in a single garment of destiny. Whatever affects one directly, affects all indirectly."
Our success is connected to each other and this is why we made a specific commitment to advancing DEI in our work. We acknowledge that this work can be difficult at times and strongly believe that it is critical to making the world a better and just place for all to thrive.
With hope, Dave
---

The Hagerstown Health Hub is now open!
On-site Primary Care is now available at the new Hagerstown Health Hub. This office is now open at the HGI2 facility at 200 North Prospect St., Hagerstown, MD. The new offices are finished, and Meritus staff are on hand to help with many services, including COVID and Flu Shots and Blood Pressure or Diabetes screenings. There are also monthly educational classes, and Care Coordination and Health Navigation are also available.
Any Washington County resident who would establish a primary care relationship is eligible for these services. Insured and uninsured residents will be connected with a Health Insurance Navigator to help with establishing some coverage. Horizon Goodwill Industries employees are welcome to use these services as well. The Hagerstown Health Hub is open Monday, Wednesday, and Thursday, 8 AM – 3 PM.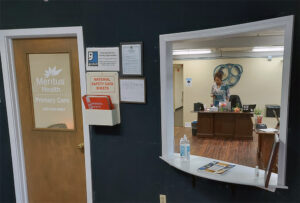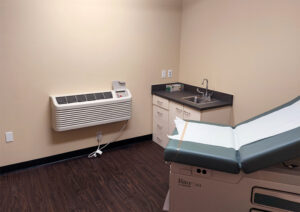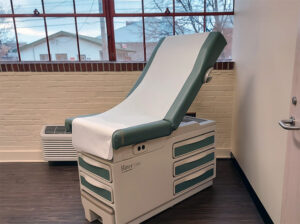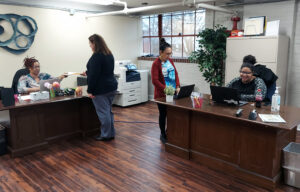 ---
YOU are making a difference in the lives of many people. It's the beginning of a new year, but here is your impact through January 2023: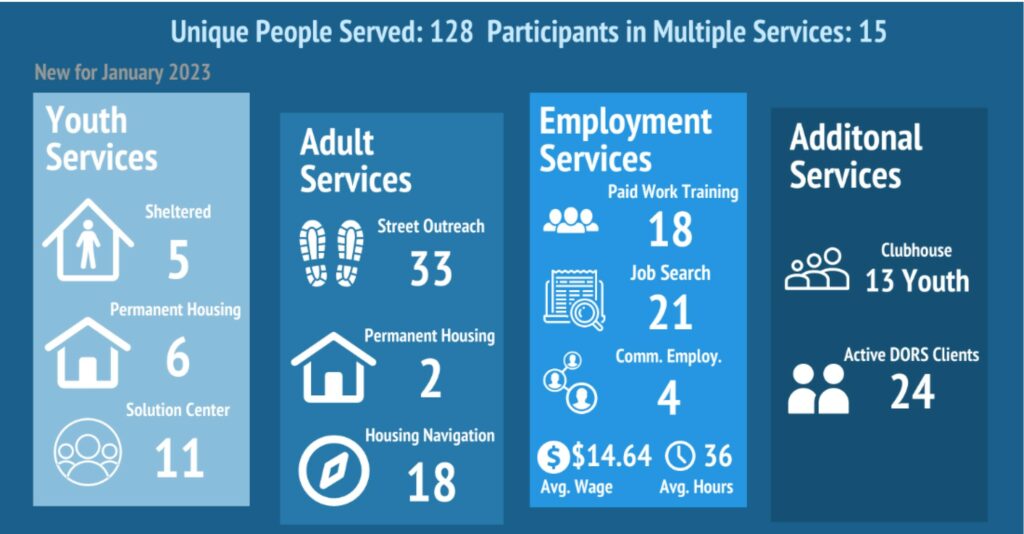 ---

Meet Danny Shoemaker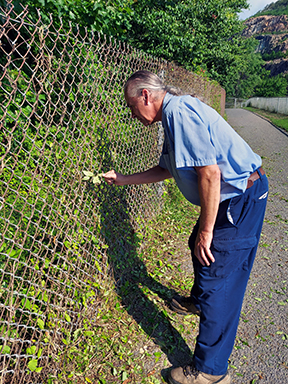 Danny works for the Custodial Department of Business Services.  He started at Horizon Goodwill on January 9, 2018, and works at the Sideling Hill Rest Area.
At age 29, Danny found himself addicted to prescription drugs. Like many in this situation, the pills that seemed to help initially eventually took over and ran his life for six years. At the age of 35, Danny knew he needed to make a change before the situation became irreversible. Danny found the strength within to quit the pills on his own with no outside help and has been clean since.
Thinking his tough times in life were over, Danny was confronted with another seemingly insurmountable challenge. His daughter was driving, and there was a severe accident in which 2 of her close friends lost their lives. His daughter was sentenced to 3 yrs. for this tragic mistake. Danny struggled every day for 2 yrs. waiting for his daughter's sentencing. His job and work friends at Sidling Hill helped to keep his mind off the situation and gave him people to talk to about what he was going through. Their support was invaluable. It felt good to have friends to talk to about what he was dealing with. Without the sustainable, meaningful employment opportunity this contract provides, it is hard to know if Danny would have the strength to avoid a relapse or worse.
Danny has overcome a lot in his life and is a great asset to Goodwill and the EWP program. He is a hard worker and has a caring and funny personality. With all of Danny's struggles that he has gone through in his life, he never let them stop him from trying to improve his life. He has a lot of willpower and strength to not turn back to pills, and it is comforting to know that his employment opportunity plays an ongoing role in that success.
When not working, he enjoys time with his dog, Ellie May, and cats Norbit, Curious, Bandit, Crack Doodle, Momma, Malo, Frosty, and Olly Bear. He also enjoys sitting on his deck and having cookouts with friends.
---


Dell Reconnect — Technology Recycling with Goodwill®
In 2004, Dell joined together with Goodwill® Industries to create the Dell Reconnect program. Consumers can drop off their used computer equipment at one of the 2,000+ participating Goodwill locations in 44 states in the US to be responsibly recycled for free. The trained staff throughout our Goodwill partners will sort and process the equipment to be picked up and recycled by Dell. The Dell Reconnect program not only helps create jobs in the community for people with disabilities and disadvantages but also helps foster the circular economy: it replaces the 'end-of-life' concept with restoration and aims to eliminate waste. Plastics and gold collected will be recycled into new computer parts through Dell's closed-loop recycling process.
Dell Reconnect accepts any brand of computer equipment in any condition. This includes Computers, Monitors, Printers, Scanners, Hard Drives, Keyboards, Mice, Speakers, and Cables. To learn more, click here.
---

The Search Continues
We are currently interviewing candidates for the Vice President of People and Culture. The selected person will lead the development, implementation, and management of effective human resource strategies. They'll establish an organizational culture built on caring, inclusivity, growth, and accountability while advancing the economic sustainability of the communities we serve. They will also lead the implementation of HGI's diversity, equity, and inclusion plan. This person will also collaborate with senior leaders and cross-functional teams to attract, motivate, develop, and retain an outstanding workforce to support organizational growth. We're hoping to bring on someone very soon!
As a reminder, utilize "Ask Here" in Paycom ESS (Employee Self-Service) to connect you to a Resource Coordinator. Access our EAP (Employee Assistance Program) on the BHS Portal online or via the app at portal.BHSonline.com Username: Horizon Goodwill or call 800-327-2251.
---
There was no Living Our Values Award winner in January, but keep an eye out in Paycom link for the next Living Our Values Award. The nomination survey will be coming later this month!
---
Milestones & New Hires
Congratulations to the following people for reaching a great milestone, and a big 'Welcome' to our newest team members as they begin their journey to their milestones!

New Hires
Name
Location
Years
Name
Hire Date
Tracey H Clark
NPS Harpers Ferry
1 yr
Floridelma Perdomo Villalobos
Jan 3
Paula Marie Dimassimo
Stanley
1 yr
Zach Baker
Jan 3
Dakota Orion Drechney
Shepherdstown
1 yr
Bethany Burgholzer
Jan 3
Linda D King
HGI-2
1 yr
Bernard Thomas
Jan 5
Jacqueline Sue Mahoney
NPS Harpers Ferry
1 yr
Patsy Harne
Jan 5
Brittany Mae Morgan
Front Royal
1 yr
Kathy Ritz
Jan 5
Tonia Christine Nipper
HGI-2
1 yr
Marlin Reese
Jan 8
Maria Angel Pineda
Fort Detrick
1 yr
Gregory Fuss
Jan 9
Nicole Marie Shroyer
LaVale
1 yr
Diosis Castellon De Araniva
Jan 9
Demetric Manyet West
CW Brooks C-Store
1 yr
Luis Friely
Jan 9
Jon L Berry
Fort Detrick
1 yr
Maliyah Wells
Jan 9
Gary L Lewis
Fort Detrick
1 yr
Robert Vandyk
Jan 9
Bradley Wayne Barnes
Romney
2 yrs
Johnathan Hiett
Jan 9
Tygart Wilk Canan
Keyser
2 yrs
Debbie Hines
Jan 9
Summer Paige Marcus
Waynesboro
2 yrs
Samantha Kingrea
Jan 10
Jeffrey S Green
HGI-2
2 yrs
Kaya Gimlin
Jan 12
Ethan Ray Berry
Front Royal
3 yrs
Brendon Fleece
Jan 14
Stephanie Ann Oliver
Greencastle
3 yrs
Mary Ausherman
Jan 16
Stacy Ann Shoup
Winchester
3 yrs
Chloe Williams
Jan 17
John L Garville
Corporate Center
4 yrs
Joseph Bartholow
Jan 17
Hannah N Kerns
Front Royal
4 yrs
Charles Woodson
Jan 21
Gricelda M Morales
Fort Detrick
4 yrs
Messiah Mason
Jan 23
Kimberly Kay Orndoff
Stephens City
4 yrs
Messiah Mason
Jan 23
James E Lee Ii
HGI-2
4 yrs
Adias Lewis
Jan 23
Emma K Morgan
Shepherdstown
5 yrs
Ezra Dover
Jan 23
Danny C. Shoemaker
Sideling Hill
5 yrs
Andrew Smith
Jan 23
Kelli A Smith
Sideling Hill
5 yrs
Christopher Graser
Jan 23
Hughie J Wills
Sideling Hill
5 yrs
Samantha Heflin
Jan 24
Roger L. Cook
HGI-2
6 yrs
Shannon Moore
Jan 24
Robin L Stotler
Sideling Hill
7 yrs
James Odom
Jan 25
Jennifer L. Palmer
CW Brooks C-Store
10 yrs
Joyce Burwell
Jan 25
Lois Susan Yost
Martinsburg GSA
11 yrs
Owen Davis
Jan 27
William D Furley
Martinsburg
12 yrs
Jean Johnson
Jan 28
Teri J Cyphers
Winchester
16 yrs
Amelia Patton
Jan 30
Brian J Selby
Corporate Center
35 yrs
Kenneth Pratt
Jan 31
Alexis Shaffer
Jan 31
---
Upcoming Events
Feb. 10: Feeding Bodies, Healing Hearst, Souls and Minds, 1 Frederick Street, Cumberland, MD. (11 AM – 2 PM)
Thank you for reading the Horizon Goodwill Industries newsletter. If you have any exciting news or story suggestions, please get in touch with us at marketing@goodwill-hgi.org.