Horizon Goodwill held a Grand Opening and Ribbon Cutting Ceremony for its new Winchester store on Friday, March 6. Customers were lined up outside to be the first to see the new space when the doors officially opened at 9 a.m.
Members of the Top of Virginia Regional Chamber as well as Horizon Goodwill board members were also there for the event.  Read more in the coverage by the Winchester Star.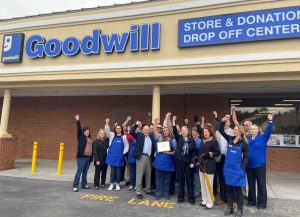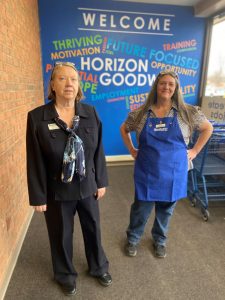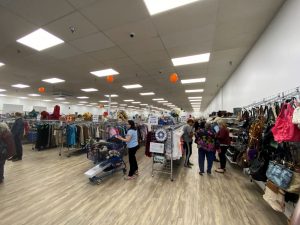 New Store hours are: 
Monday through Saturday – 9 a.m. to 8 p.m.
Sundays – 11:00 a.m. to 5:00 p.m.
Please note: The former Winchester store, located at 443 Millwood Avenue, will close as of Tuesday, March 3. As of that date, all donations will need to be taken to the new store location on Valley Avenue.