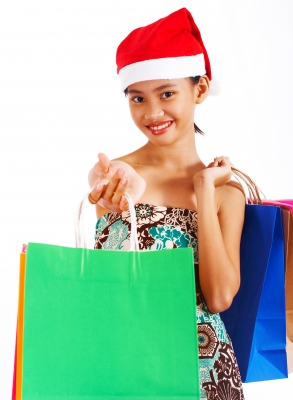 A recent survey on Parenting.com claims 3 out of 4 moms consider their kids spoiled. But the survey also found that most parents use the season's spirit of giving as the perfect opportunity to teach their kids the importance of giving back to other people. Just weeks away from Christmas and a fresh, new year, now is the time to instill the spirit of giving in your children — not just to be applied for the holidays but all year long. Here are a few ways you can tame the "I want it!" attitude and teach your children why helping others is one of the greatest parts of the holiday season.
Have your children scan their rooms for gently used clothing, toys and other items they can donate to Horizon Goodwill. Explain to them they're not just giving new use to clothing and toys they don't want anymore, but they're also helping other people with disabilities throughout the community.
Incorporate giving in your child's daily activities. If a play date is planned for this weekend, consider making Christmas cards for soldiers overseas, collecting toys for a toy drive or baking goods for your local food pantry. Show your kids that giving back can be fun.
Often, children will just roll with the motions of giving without fully understanding how their efforts are affecting real people. Let them see those results by volunteering time at a soup kitchen or showing them a photo of a family you're sponsoring for the holidays.
Lead by example. When it comes to giving back, practice what you're preaching your kids. Explain to them ways that you help others all year long, and how it makes you feel to help someone in need.
Explain to your child what random acts of kindness are and encourage them to be on the lookout for opportunities to provide these when you're out and about for the holidays. This could include anything from helping an elderly person shovel his/her driveway to leaving an anonymous gift for your child's schoolteacher.
How are you instilling the gift of giving in your children this season?