I came across this article via The Huffington Post the other day titled: Flat Out Adorable: 5 Looks to Mimic This Season. I thought to myself why not try to mimic these adorable looks with Goodwill finds! I must say I was very impressed with the end result! I bet you can also get these fashionable looks for a lot less at your local Goodwill! I am not sure the cost of the looks on these models but prepare to be amazed when you see the cost of the comparable outfits we found at Goodwill!
♥
The article suggested adding a colorful finish to a sequin top & bright bag with matching flats! We did!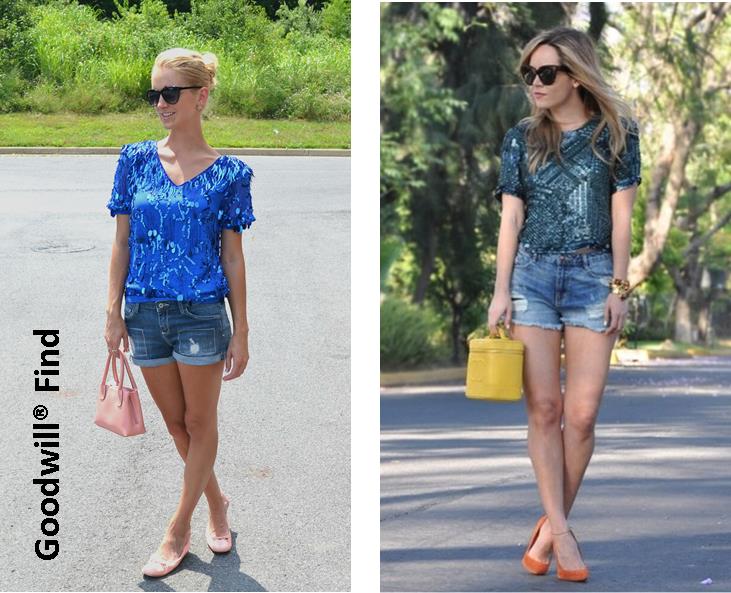 Goodwill Glam: Total Cost $17
♥
Make a pair of patterned flats beach-ready by pairing them with high-waisted shorts and a printed tank? Done!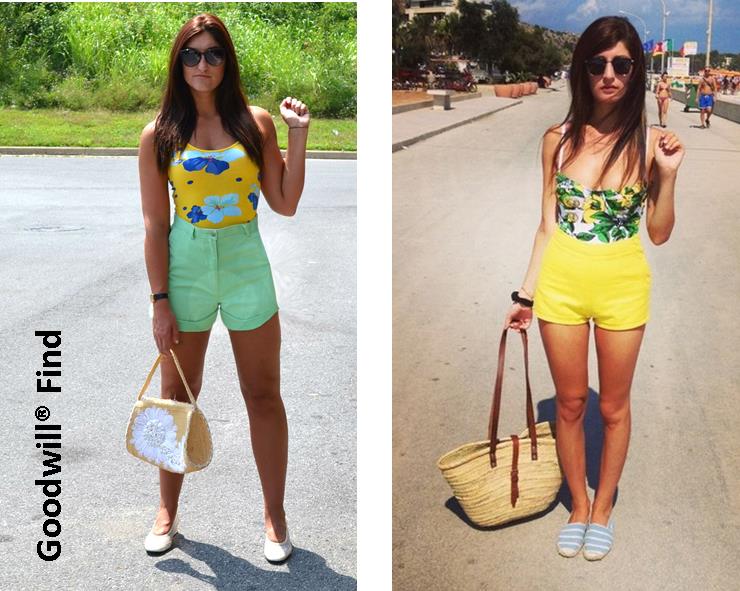 Goodwill Glam: Total Cost $21
 ♥
Adore to Adorn perfectly executes Parisian-chic by pairing cap-toe ballet flats with an A-line skirt, striped top and scarf. I think we have a match!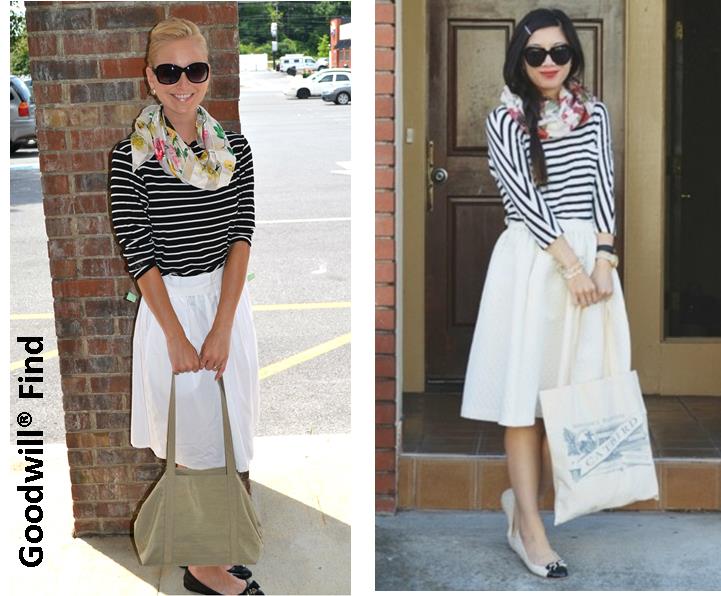 Goodwill Glam: Total Cost $22
♥
Play up a feminine dress with matching flats and classic accessories! Got it!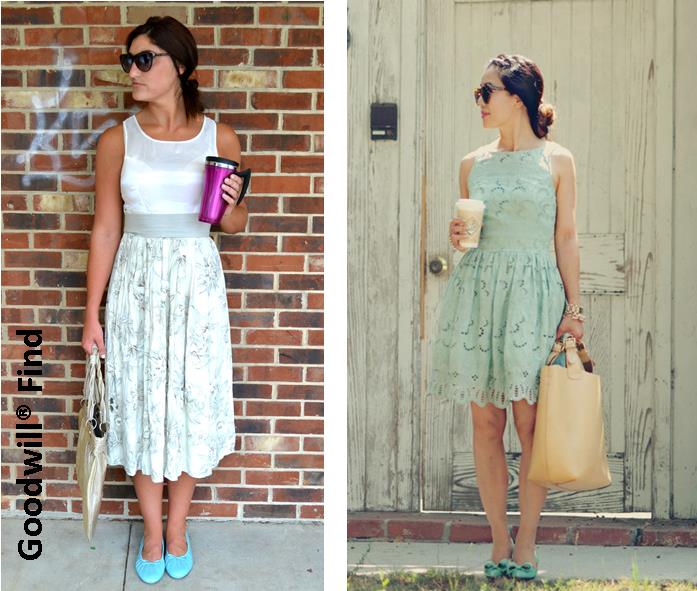 Goodwill Glam: Total Cost $22
♥ 
Mix up your day-to-night ensemble by pairing fun, patterned flats with printed shorts & a white blouse. Those shorts are almost an exact match!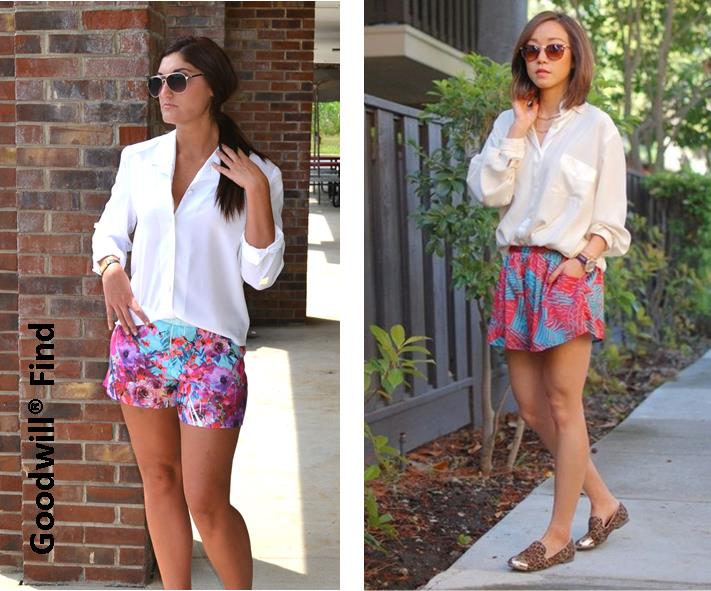 Goodwill Glam: Total Cost $15
Now what are you waiting for? Get to shopping! Look oh-so-stylish and create jobs at the same time!