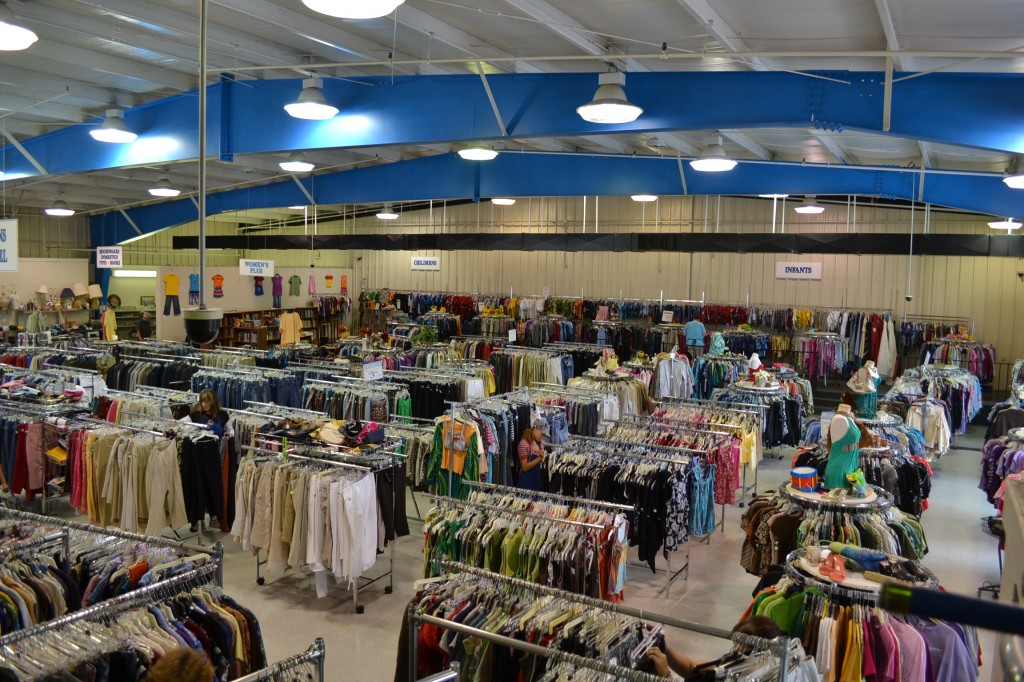 On the hunt for one-of-a-kind treasures, or steals and deals on gently used clothing or household items? At any of Horizon Goodwill Industries' 16 store locations, you can save money while scoring awesome finds and helping people within your community. To help you get the most out of your Goodwill® hunting adventures, here are 10 thrifty tips for navigating our stores.
1. Have a Plan…
With so many items available, the large selection can sometimes be overwhelming. To alleviate the stress and keep you from over buying, know what you're looking for before you visit our stores.
2. … But Be Open Minded
You never know what you might find at Goodwill. If you see something you weren't planning to buy but absolutely can't live without, then snag it up! At Goodwill, a good buy won't stay on the shelves long. If you change your mind and return later, it could be gone.
3. The Early Bird Gets the Worm
Because our inventory is constantly changing, shop early in the day for the best selection on unique merchandise.
4. Don't Stop at Just One
With 16 unique store locations throughout Maryland, Pennsylvania, West Virginia and Virginia, our stores are loaded with rare and unique finds. Visit them all for more discoveries.
5. Dress Comfortably
Shopping at Goodwill means you'll be searching through racks of clothing and other items. Consider wearing comfortable or casual clothes, walking shoes and leave the big, burly coat in the car.
6. Always Try on Clothing
Just because it's a great deal on one of your favorite designers doesn't mean it will fit well. Before making any needless purchases that will only clutter your closet, try it on.
7. Get Creative
When thrift shopping, think of new, creative ways to repurpose items you find. Sheets can transform into beautiful curtains, and old furniture can be revamped into modern, original pieces.
8. Bring Cash
When you're armed with money instead of a credit or debit card, you're more likely to stick to a budget and be more selective with your purchases. You're less likely to buy things you don't need, drain your checking account or fill your home with useless items.
9. Cut the Clutter
Once you are home with your new purchases, keep the clutter to a minimum by selecting items from your closet or kitchen that you no longer want or need — or that you replaced with your new purchases — and put them aside to donate to Goodwill the next time you go shopping!
10. Good for Your Wallet, Good for Your Community
Shopping at Horizon Goodwill is not only easy on your wallet — every dollar you spend benefits the community you live in and care about. Giving or receiving items from Goodwill is fun and shows you care about your community.
What advice do you have for shopping at Goodwill? Share your experiences in the comments below.