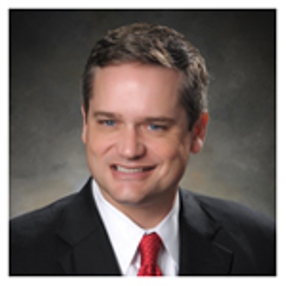 Horizon Goodwill Industries announces their new Executive Director. Mr. John N. McCain has been appointed Executive Director and CEO of this impactful non-profit serving the four-state region.
After a nationwide search for a leader who combines a passion for the Goodwill Mission with the skills for leadership, stewardship, and service, Mr. McCain was chosen by the Board of Directors from over 100 qualified applicants.
In his thirteen years as the Chief Operating Officer of Goodwill Easter Seals of the Gulf Coast in Mobile, AL, Mr. McCain had operational responsibility for Accounting, Finance, Donated Goods Retail, Fundraising, Business Services, and Human Resources. Additionally, he had overall responsibility for Strategic Planning and Risk Management for that organization.
"I am very excited by the opportunity to continue and expand upon the great work of Horizon Goodwill Industries. HGI has been and will continue to be pivotal in helping individuals with disabilities and barriers to employment become more self-sufficient. The dedication of the Board of Directors and the support from the community, as well as the professionalism of the staff, will lead Horizon Goodwill to serve more people in more ways in the future.", said McCain.
Mr. McCain is a native of Pensacola, FL and has lived most of his life along the Gulf Coast. He received his B.S. in Accounting from the University of South Alabama and his M.B.A. from Spring Hill College. He is also a 2010 graduate of the Goodwill Industries International Executive Development program. Prior to joining Goodwill Easter Seals, he worked as a staff accountant for a CPA firm and as a controller for a distribution company.