Horizon Goodwill's Resource Centers are open!
Horizon Goodwill Resource Centers have reopened and staff are excited to resume workforce development services.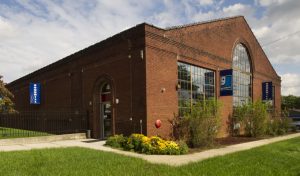 Services by Appointment Only to increase safe, healthy practices:  
We want to be able to meet with as many people as possible, and at the same time, we need to ensure we're providing safe, healthy practices for staff and clients. We highly encourage those interested in these services to please call ahead and reserve a time slot. Scroll down to see the contact info for case managers at each of our four resource centers as well as our Young Adult Solution Center.
What are the services offered at Horizon Goodwill's Resource Centers?   
Major Clarity – Career exploration and pathing program
Skills to Succeed Academy – Online job readiness training focusing on soft skill development
NorthStar Digital Literacy – Earn a NorthStar Digital Literacy Certificate in Basic Computer Skills, Internet Basics, Using Email, Windows, Mac OS, Microsoft Word, Microsoft Excel, Microsoft PowerPoint, Social Media, Information Literacy, Career Search Skills, and Your Digital Footprint
Interview Preparation – Researching the business, dressing for success, interview etiquette, thank you letters, etc.
Job Searches / Employment Applications – Computer access for online job searches and completion of employment applications
Financial Literacy – Banking basics, budgeting, building, maintaining good credit, etc.
Vision Boarding – Create a visual representation of your life goals, dreams, and aspirations for the coming year through images, words, artwork, etc.
Case Management – 1:1 appointment to address participant needs, identify community resources, and connect to needed services
What are the hours?
Horizon Goodwill Resource Centers are open by appointment only 9:30 – 11:30 AM and 1:30 – 3:30 PM, Monday through Friday.  Individuals who are 18 – 24, will receive services within the Young Adult Solution Center located in Hagerstown at 200 N. Prospect St.  Adults will receive services within our Community Resource Centers and classrooms.
 Please be sure to visit this page often for an updated schedule of services.
Contact information to learn more & schedule an appointment:
You may contact any of the following case managers to schedule an appointment:
Hagerstown/Washington County Resource Center:
Kenneth Winebrenner – kwinebrenner@goodwill-hgi.org  (304) 676-8694
Martinsburg, W.Va. Resource Center: Warren Stewart wstewart@goodwill-hgi.org (304) 267-3177
Winchester, Va. Resource Center: Tara Broschart tbroschart@goowill-hgi.org (540) 733-5998
Cumberland, Md. Resource Center: Troy Brant tbrant@goodwill-hgi.org (301) 491-1156
Young Adult Solution Center: Ben Sutton – bsutton@goodwill-hgi.org  (240) 469-1205