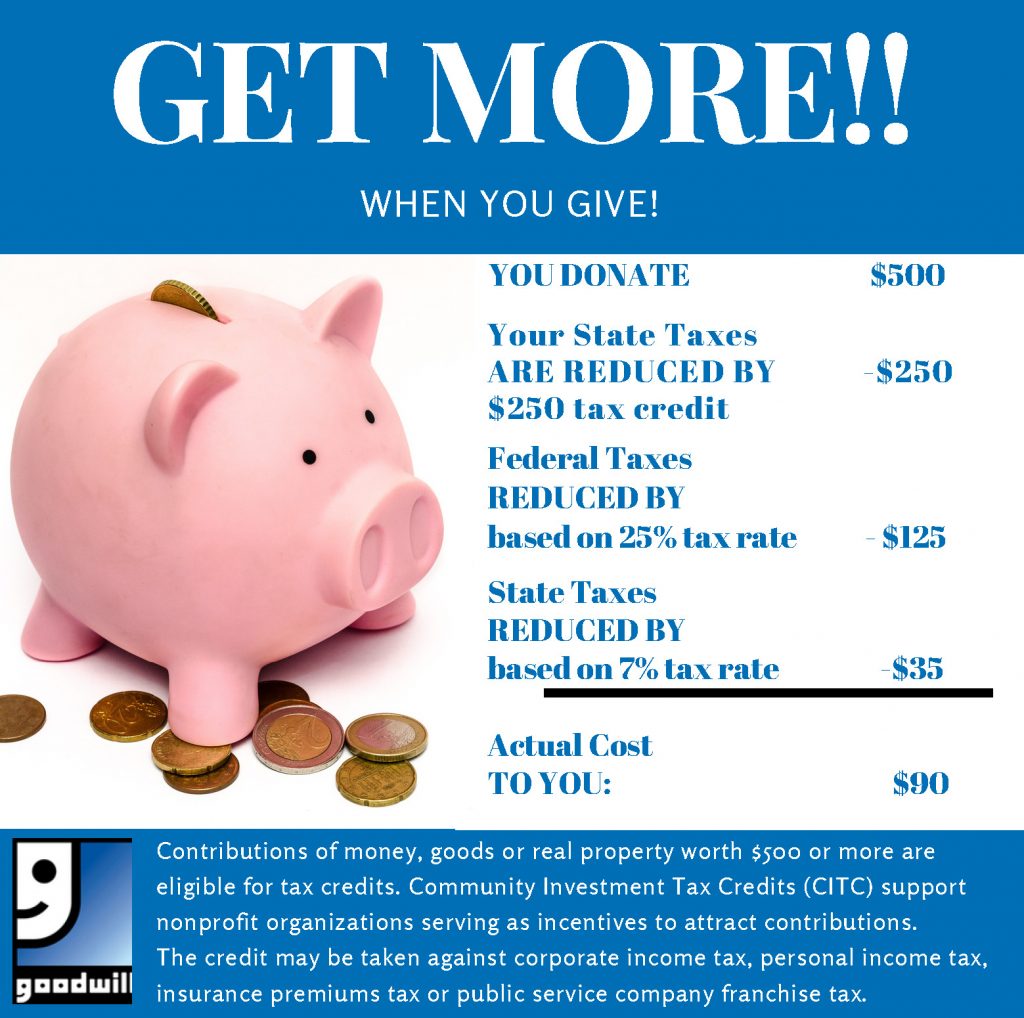 Community Investment Tax Credits Program
Businesses and individuals that donate to Horizon Goodwill's Workforce Development program(s) can earn tax credits equal to 50% of the value of the money, goods or real property contribution. These tax credits are in addition to the deductions on both Federal and State taxes as a result of the charitable contribution.
How to Qualify
Contributions of money, goods or real property worth $500 or more are eligible for tax credits. Contributions of services or labor are not eligible. Individuals and businesses may claim a maximum of $250,000 in credits per year, representing a contribution of no more than $500,000.
For any tax year, the sum of all credits, including any carryover credits, may not exceed the lesser of $250,000 or the total amount of tax otherwise payable by the individual and/or business for the tax year. Excess credits may be carried over for five (5) years.
How to Get Started
Donate to our cause! Click the button below to be directed to our donation page.
Questions?
Catharine Fleming
Chief Mission Officer
cfleming@goodwill-hgi.org