Welcome to the Horizon Goodwill Industries company newsletter.
Our Mission is: Removing Barriers, Creating Opportunties.
August 2022                                                                                                             Vol. 1, Edition 2
---

I was talking with my son the other day about the fact that we are already past the middle of the year, and in response, he asked me, "what's half of 2022?" After explaining that it's not a math problem, it got me wondering what does it mean to be halfway through a year? Since we use a calendar year for our planning and budgeting at Goodwill, it seems like a good time to check in and see how we are doing towards our goals.
The awesome news is that thanks to the hard work and dedication of each one of you, we are doing pretty well overall. I think we all can agree that some things could still be better – like staffing – and we are working on those issues. Our Mission teams have already placed more people into community employment in 2022 than they did in all of 2021, so that is quite an accomplishment. We have opened two new ADCs, one new store (Frostburg), and two relocated stores (Waynesboro and Hagerstown – North Pointe) with great success. Some of our other projects, such as the Market on Prospect, free medical clinic (in partnership with Meritus Health), and the relocation of Business Services to their new location at Burhans, are not yet complete, but work is continuing to bring those ideas closer to reality. I even got to take a swim (or 25) thanks to those of you (and your kids) who made it to Employee Appreciation day in June! All in all, a great first half of the year!
Let's keep our energy and enthusiasm for helping each other and our communities strong during the second half of the year. As always, please let me know if there is anything I can do to be of service.
Yours in hope, Dave
---

HGI is on track to more than double employment placements in 2022. To date, 123 individuals that have been served by one of our workforce development teams have secured employment. As if something could be better than that, 39 of those folks became HGI employees! The Mission Team wanted to send out a HUGE thank you to all of our Operations, DGR, and Business Services staff. Without the hard work that you do in your divisions every day, we would not be able to have the impact we do in the communities we serve.
The following are the Services provided through June 2022: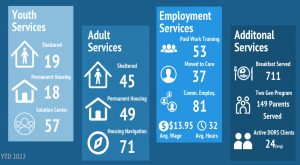 ---

This month, the Business Services Department wants to highlight an employee and their success story. From homelessness and drugs to regular employment and looking to the future, James Taylor is a great example of our work.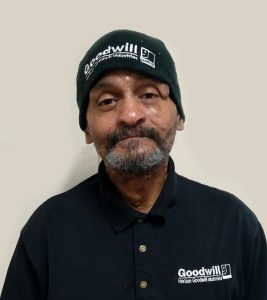 James was always a hard worker. That work ethic was drilled into him in his youth. But issues with homelessness and drugs often held him back. Horizon Goodwill has brought much-needed stability to his life and is helping him plot a path to retirement.
"I was hired at the warehouse. From there, I started working for the janitorial crew. I've been with Goodwill ever since," he said. "I love what I'm doing. It gets hectic sometimes, but I'm in a good spot. I have stability now, which I didn't have before."
James sees his life as a long journey, and he has learned something every step of the way. That helps him appreciate the opportunity Horizon Goodwill has provided. He enjoys the work, and now, with a 401k, he sees a time when he can stop, enjoy his retirement and catch up with old friends. Read his full story here.
---

On July 14th, Horizon Goodwill Industries opened its new location at 18717 North Pointe Drive in Hagerstown, Maryland. This location will provide convenient shopping and donation access for the north end of Hagerstown and Washington County.
The doors were opened on the morning of the 14th with almost 200 people in attendance and near record-breaking sales. The community's support in the two weeks we've been open has been phenomenal and much appreciated!
If you haven't been to the new location, please stop by and say "Hi"! We'd love to see you! If you've already stopped in, thank you SO MUCH for your support!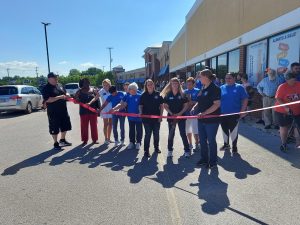 ---

Recycling, Repurposing, Reusing, and Reinvesting are major tenets of our Sustainability program.
Of the 14,000,000 lbs of donations that we received in 2021, the following chart shows how those donations wound up:
Sold in stores/Ecomm 38%
Salvage (all categories) 29%
Municipal Waste 26%
Books/Paper/CardboardRecycling 5%
Metal Recycling 1%
Computer Recycling 1%
Resale books -1%
Cell phone recycling -1%
Solar Generation. The Corporate Center has a solar array next to the building and solar panels across the roof. In the five full years of operation, these panels have generated:
6.8 million kWh – enough to power three stores, 1 ADC, and 145,000 sf of office/warehouse space with a surplus! (an energy offset equivalent to 2.1 million lbs. of coal)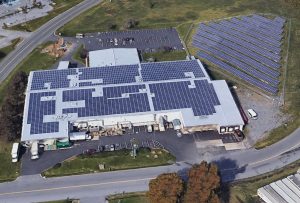 ---

August = Back to School!
As we head into the last month of summer, we are reminded that school is just weeks away. Many of our employees here at HGI are parents, and we would like to remind everyone of the resources available as you prepare your families for the shift in routines.
Our EAP (Employee Assistance Program) has helpful tips and tools available on how to help children transition from summer to school, as well as resources for individuals that may be pulling double duty helping to support aging parents.
Resource Coordinators are available to help you navigate community resources to send your children back to school with all the needed supplies. Need help filling out paperwork? Resource Coordinators can assist as well! Request a Resource Coordinator by submitting an "Ask Here" message in Paycom ESS (Employee Self-Service).
Back to school also means well-child checkups and physicals for all the activities to keep your children active. For individuals enrolled in HGI Medical Plan – Dr. Rictor is our dedicated DPC (Direct Primary Care) provider and can assist with getting your children's healthcare needs to be met before school starts! If you have alternative healthcare coverage, Resource Coordinators can assist with connecting you to community health clinics.
We hope that everyone is enjoying their summer and for last-minute fun activities at discounted rates, check out TicketsatWork! Use company code: HorizonGoodwill33 at www.TicketsAtWork.com.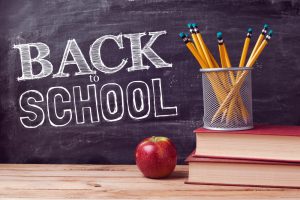 ---

The July Living our Values Award was focused on Passion For this award, it is a Passion for the HGI purpose. The employee advocates for Goodwill's mission of removing barriers, creating opportunities, and encouraging others to do so. Seek ways to personally connect to our mission every day and share with others. Takes ownership for striving to achieve their full potential.
Winner: Kristina Hood! (Romney Store Sales Clerk)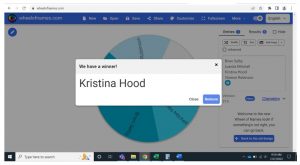 We received four nominations for our Living Our Values – Passion – Award. Kristina July winner. Nomination comments included, "Kristina is a hard worker and explains the HGI Mission to all." "Kristina is always helpful and smiling." "Kristina is a shining example of an individual overcoming their barriers and appreciates the opportunities that Goodwill has provided."
Other top nominees included: Brian Selby – Payroll Manager/Accounting, Juanita Mitchell – Sales Clerk/Front Royal, and Shanon Robinson – Warehouse Supervisor/Winchester!
Be sure to nominate your selection for the August Award!  August will be Character. The employee demonstrates self-awareness and is committed to personal growth. They deliver on promises, do the right thing even when no one is looking, and are impeccable with their word. They respect others and value their contributions. They demonstrate trustworthiness and place their trust in others. Look for the nomination link in the Paycom dashboard or your email over the next couple of weeks.
---

Each month, individuals, work locations, careers, or other topics will be put 'In the Spotlight.' Take a look at these stories and learn more about the various areas in which we serve the community:
Yammer!  Yammer is an enterprise social networking service used mainly for private communication within organizations but is also used for networks spanning various organizations. It was put in place to serve as the CELEBRATION portion of our Organization's Values. Worklife information, store reviews, shout-outs to great employees, and other fun things can be posted on the HGI Yammer site. For National Puppy Day, employees posted photos of their pets. We encourage everyone to set up their Yammer account and join in on the fun. Click this link to download a Yammer How To to set up your account.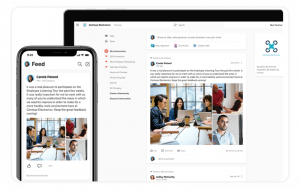 ---
Milestones & New Hires
Congratulations! to the following people for reaching a great milestone, and a big 'Welcome' to our newest team members as they begin their journey to their milestones!
Milestones
  July New Hires

| | | |
| --- | --- | --- |
| Kara Armstrong | HGI-2 | 1 yr. |
| Mary Meyers | LaVale | 1 yr. |
| Sarah Stowell | Oakland | 1 yr. |
| Rebecca Perkins | South End | 1 yr. |
| Angie Engle | Corporate Center | 1 yr. |
| Dylana Mercer | HGI-2 | 1 yr. |
| William Lynch | Cumberland UPIP | 1 yr. |
| Tawan Puryear | Martinsburg | 1 yr. |
| Lyndsey Anderson | Oakland | 1 yr. |
| Rashad Peggues | HGI-2 | 1 yr. |
| Chelsea Combs | Keyser | 1 yr. |
| Farah Carter | Martinsburg GSA | 1 yr. |
| Jean Bellande | Corporate Center | 2 yrs. |
| Keith Bohon | Charles Town | 2 yrs. |
| Tabitha Bray | Martinsburg | 2 yrs. |
| Ray Johnson | Youghiogheny | 2 yrs. |
| Cobey Hughes | LaVale | 2 yrs. |
| Marisa Davis | South End | 2 yrs. |
| Vicky Steiner | Corporate Center | 3 yrs. |
| Mekayla Plotner | Corporate Center | 3 yrs. |
| Amber Riley | Martinsburg | 4 yrs. |
| Daniel Burker | Corporate Center | 4 yrs. |
| Nihal Mizah | Corporate Center | 4 yrs. |
| Nicole Bowman | Romney | 4 yrs. |
| Linda Cunningham | Stephens City | 5 yrs. |
| Katie Acton | Cumberland UPIP | 5 yrs. |
| Antonio Lambert | Boonsboro | 5 yrs. |
| Lance Crossman | Corporate Center | 6 yrs. |
| Debbie Mccabe | HGI-2 | 6 yrs. |
| Christopher Miller | South End | 7 yrs. |
| Sherry Lescalleet | HGI-2 | 8 yrs. |
| Martin Kaas | Fort Detrick | 8 yrs. |
| Christa Cash | Woodstock | 10 yrs. |
| Jessica Simmons | Cumberland UPIP | 13 yrs. |
| Brenda Huff | Charles Town | 23 yrs. |
| Gary Ernst | Corporate Center | 23 yrs. |
| Scott Henicle | Fort Detrick | 27 yrs. |
| Renard Sanders | HGI-2 | 37 yrs. |

| | |
| --- | --- |
| David Mckenzie | Frostburg |
| Patricia Johnson | Mt Jackson |
| Michael Blair | Frostburg |
| Megan Blair | Frostburg |
| Melinda Grantham | Shepherdstown |
| Donna Himes | Martinsburg |
| Zarahemla Naber | Charles Town |
| Joseph Pisano-Moler | Charles Town |
| Devin Ross | Mt Jackson |
| Robert White | Sideling Hill |
| Savanah Zimmerman | North Pointe |
| Ervene Shuck | Front Royal |
| Twanna Hafer | Sideling Hill |
| Ashley Snidemiller | Berkeley Springs |
| Kimberly Nichols | Greencastle |
| Clarissa Proctor | Fort Detrick |
| Mattea Hastings | Shepherdstown |
| Jacqueline Richardson | Frostburg |
| Derek Dodson | Charles Town |
| Chevonne Marshall | HGI-2 |
| Luisa Vargas | Fort Detrick |
| Chevonne Marshall | HGI-2 |
| Ajanae Rowley | Berkeley Springs |
| Kymberly Barb | Woodstock |
| Gary Crites | Frostburg |
| Autumn Mowery | Woodstock |
| Garcia-Sanchez | Burhans Store |
| Sade Hill | South End |
| Willi Hoopengardner | Greencastle |
| Elizabeth Phebus | Frostburg |
| Annabeth Tucker | Shepherdstown |
| Miranda Fearon | Waynesboro |
| Steven Hall | Romney |
| Jana Cannon | Berkeley Springs |
| Kendle Devlin | Waynesboro |
| Sherry Eyler | Fort Detrick |
| Katelynn Haynes | Martinsburg |
| Rhonda Shirley | Frostburg |
| Elyssa Thomas | Waynesboro |
| Ashley Follin | Burhans Store |
| Katelynn Haynes | Martinsburg |
| Lily Miller | Stephens City |
| Jocelyn Parker | Waynesboro |
| Joseph Wolfe | Shepherdstown |
| Trevor Kurpil | Woodstock |
| Hailey Green | Charles Town |
| Linsey Westfall | LaVale |
| Grady Cain | HGI-2 |
| Bonnie Miller | Mt Jackson |
| Susan Cook | Burhans Store |
| Ashley Snyder | Waynesboro |
| Kraig Fouts | Charles Town |
| Christy Seibert | Waynesboro |

---
Upcoming Events
Aug 2 is National Night Out. The Hagerstown, Cumberland, and Martinsburg Mission offices will participate in each of their cities.

Hagerstown: Hagerstown Fairgrounds, 351 N Cleveland Avenue, Hagerstown, MD 21740. 6PM – 8PM
Cumberland: 701 E 1st St, Cumberland, MD. 5PM – 8PM
Martinsburg:  War Memorial Park, 500 N Tennessee Ave, Martinsburg, WV. 6PM – 8PM

Aug 13, The Route 11 Yard Crawl is over 43 miles of yard sales and business sales along the Old Valley Pike, U.S. Route 11.
Aug 25, UPIP (Upper Potomac Industrial Park) Mission Office in Cumberland is holding a Cut|Cloth|Work event. A local barber provides free haircuts (CUT), Horizon Goodwill provides clothes for the interviews (CLOTH), and local companies will be doing on-the-spot interviews (WORK).
August, The Adolescent Clubhouse for a fun-filled Wednesday Family Movie Night. The event is free to the public, and pizza will be available. The Clubhouse is located on the ground floor at 101 Summit Ave in downtown Hagerstown! Upcoming movies: Aug 10: Rise of the Guardians, Aug 17: Trolls, Aug 24: Princess and the Frog, Aug 31: Lilo and Stitch
---
Thank you for reading the Horizon Goodwill Industries newsletter. If you have any exciting news or story suggestions, please contact us at marketing@goodwill-hgi.org